Palestine
Palestinian Resistance Factions Vow Equal Response to Israeli Crime of Assassinating 3 Islamic Jihad Fighters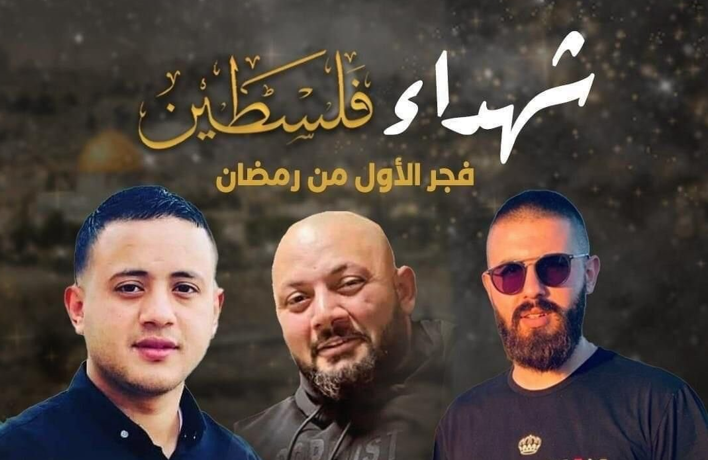 The Palestinian Resistance factions issued on Saturday a statement which condemned the Israeli enemy's crime of assassinating three Islamic Jihad fighters in Jenin, occupied West Bank.
The statement vowed an equal response to the Zionist crime, confirming that the martyrs' blood will never go in vain.
The Zionist occupation forces opened fire early Saturday at a car crossing through Araba area in Jenin, killing the three martyrs: Khalil Tawalbeh, Saeb Abahera, and Saif Abu Libda.
The Zionist enemy claimed that the three martyrs were planning to carry out an attack, adding that weapons were found in their car.
It is worth noting that the Palestinian youth, Diyaa Hamarsheh, carried out on Tuesday a shooting attack in Bani Brak area, Tel Avivi, killing five Zionist settlers and seriously injuring two others.
On March 22, 2022, the Palestinian ex-prisoner Mohammad Ghaleb Abu Qiaan carried out a dual car ram and stab attack on a number of Zionist setters in Beersheba, southern occupied Al-Quds, killing four of them.
Moreover, two 'Israelis were killed in a heroic martyrdom attack in the city of al-Khedira on March 27 in the northern part of the occupied Palestinian territories.
Source: Al-Manar English Website