Palestine
Palestinian Resistance Group: Missile Attack on Beer Sheba Message to Israel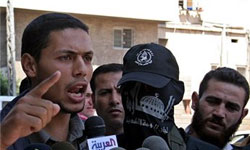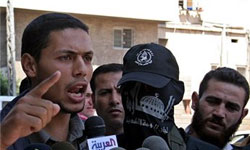 The Popular Resistance Committees (PRC) announced that the recent missile attacks on Beer Sheba region in the occupied territories have this message for the Zionist regime that its crimes against the Palestinians will not go unanswered.
"The firing of Grad missiles against Beer Sheba gave this message to the Zionist enemy that the regime cannot specify geographical specifications and limitations for the conflict and the main cities are within the range of (the Palestinian resistance's missile) response," PRC Spokesman Abu Mujahid stressed on Monday.
He said that the resistance front has not agreed with any ceasefire with the Zionist regime and its combatants are ready to confront any aggression by the regime against the resistant people of the Gaza Strip.
The Palestinian resistance's missile attacks made Alberta's deputy premier to change its plans while visiting the occupied territories.
Israeli Radio said that Palestinian combatants have fired rockets at the Southern Israeli city of Beer Sheba.
According to the report, four Grad rockets were fired from the Gaza Strip and landed at the Southern neighborhood of the Israeli city, causing no injuries.
The PRC said in a leaflet emailed to reporters that its combatants fired the grad rockets from the Gaza Strip on Southern Israel in response to last night's killing of a Hamas member.
On Saturday night, Israeli war jets struck a group of Palestinians East of the Southern Gaza town of Khan Younis, killing a Hamas member and wounding another.