Palestine
Palestinian Resistance Groups Hold Joint Exercise: "We Are All One, Finger on the Trigger"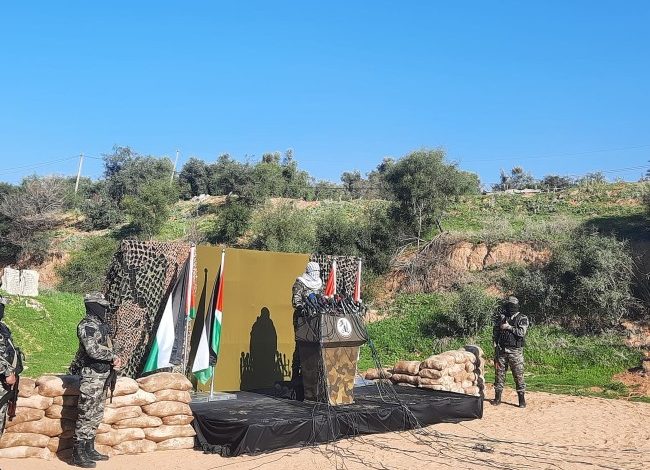 Palestinian Resistance groups were on Tuesday holding a joint military exercise in the Gaza strip, in a clear message aimed against the Zionist occupation.
The Joint Chamber of Military Operations for Palestinian Factions had earlier announced the drill, noting that it would take place in several positions across the coastal enclave.
In a press conference on Tuesday, Abu Hamza, spokesman of Islamic Jihad movement's Al-Quds Brigades announces the start of the exercise, stressing that such move is a message of the Palestinian Resistance's readiness to confront any Israeli aggression on Palestinian people.
"The Israeli occupation must understand that any adventurism will be fiercely met by the Palestinian Resistance," Abu Hamza said on behalf of the Palestinian factions.
"We are all one, our decision is firm: to be united in any future confrontation with the Israeli enemy," the spokesman said.
"We announce the start of Al-Rukn Ash-Shadid, which will see live ammunition and simulate several military scenarios. We are fully ready; our finger is on the trigger."
Shortly after the exercise started, drones belonging to the Palestinian Resistance were spotted over the Gaza strip, to take part in the first joint drill that is covered by at least 16 local and international news agencies.
The trailer below on the exercise was issued by the Joint Chamber on Monday.https://english.almanar.com.lb/ajax/video_check.php?id=105613
Source: Al-Manar English Website and Palestinian media