Palestine
IIT Exclusive News
Palestinian Resistance Imposes Unprecedented Formula on 'Israel': Gaza Missiles Will Be Fired at Settlements in Response to Any Assaults in Al-Quds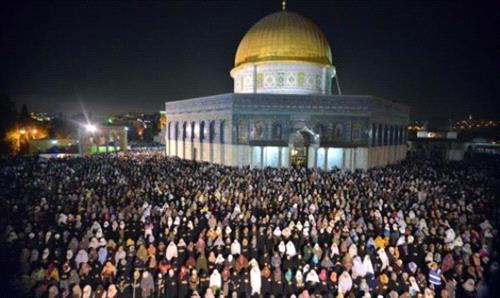 The political and military leadership in the Zionist entity ordered the interior minister and the police chief to de-escalate the situation in Al-Quds, considering that they both failed to understand critical situation in the city.
During a meeting attended by the PM Benjamin Netanyahu, the defense minister Benny Gantz, the Chief of Staff Aviv Kochavi, and the major generals in the entity, the conferees blamed the interior minister and the police chief for the recent escalation in Al-Quds and stressing that Gaza missile will keep targeting the settlements if Al-Quds assaults continue.
Kochavi had ordered the Israeli occupation forces to avoid responding to every missile fire from Gaza because, according to the Zionist chief of staff, will push the Palestinian resistance to fire more rockets at the settlements in the Strip's vicinity.
In this regard, the Zionist settlers close to Gaza held the Israeli government responsible for the consequences of any missile fire from the Strip at their settlements, blasting the failure of the political leadership to take the necessary decision.
Source: Al-Manar English Website