Palestine
Middle East
Palestinian Resistance targets zionist posts
Al-Quds Brigades hits Nir Oz, Soufa Israeli posts with heavy mortar shells, Almanar reported.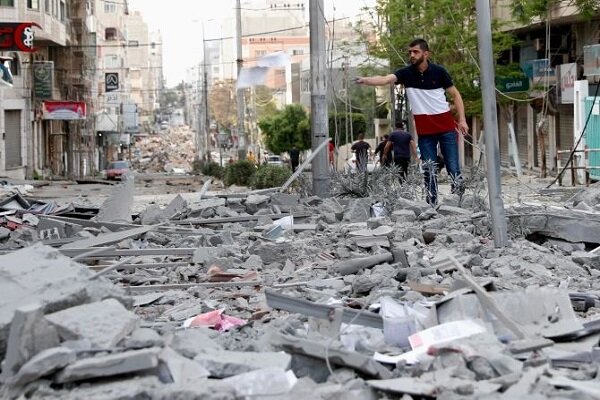 The force also hit several posts in Eshkol compound with mortar shells and rockets, the report noted, adding that two Israeli helicopters spotted landing in Nir Oz post which was shelled by mortars from Gaza.
Three mosque completely destroyed in Gaza
As a result of Israeli aggression against Gaza, three mosques have been completely destroyed, Palestinian media reported.
Update on number of casualties
According to the latest reports, Zionist aggression against Gaza has so far claimed 219 lives including 63 children, 36 women, and 16 elderly. 1530 others have also been injured.
Zionist warplanes target another building in Gaza
In continuation of the Israeli regime's attacks against areas in Gaza, its warplanes targeted Andolos building.