Syria
Palestinian shot by zionist forces dies of injuries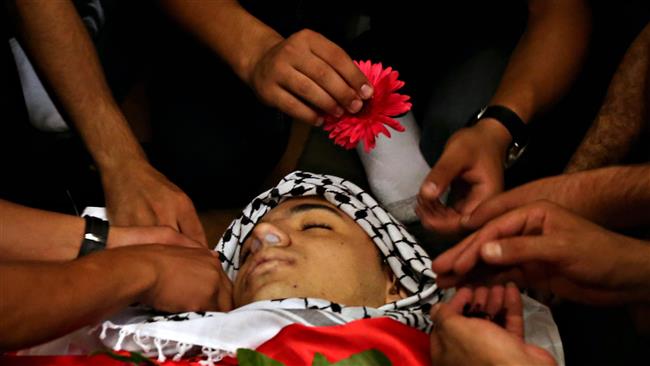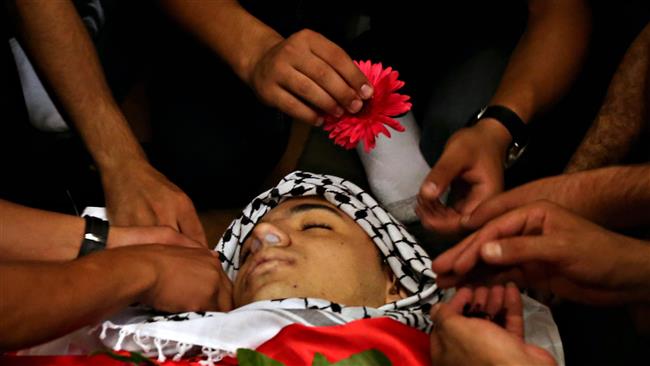 A Palestinian shot and critically injured by Israeli regime forces at a military checkpoint in the occupied West Bank last week has died of his wounds.
Palestinian medical sources said Ahmad Izzat Khatatbeh, 26, succumbed to his injuries at a hospital in the West Bank city of Nablus on Thursday, Maan News Agency reported.
Khatatbeh was seriously injured in the shoulder, chest and abdomen at the Beit Furik checkpoint in eastern Nablus last Friday.
A UN documentation shows that  Khatatbeh is one of at least 26 Palestinians who have been killed by Israeli forces since the start of the year. The figure does not include those killed in attacks by Israeli settlers or prisoners who died in Israeli jails.
The latest death comes after Hadil Salah Hashlamoun, an 18-year-old Palestinian female student, fatally shot by Israeli forces died of her injuries in Shaare Zedek Hospital in the occupied al-Quds (Jerusalem) on Tuesday .
Palestinian media have released a shocking video showing Hashlamoun, being left to bleed on a sidewalk in the occupied West Bank city of al-Khalil (Hebron) after she was fatally shot by Israeli forces on Tuesday morning.
The video shows Israeli forces and settlers standing around, smiling and laughing in some cases, leaving the young woman to bleed to death.
Palestine's Wattan TV said the woman was left to bleed for more than 30 minutes. The forces then recklessly drag Hashlamoun on the ground.
The shocking death came hours after Israeli forces in the same area killed a young Palestinian man identified as Diyaa Abdulhalim Talahmah. The 21-year-old was killed during an overnight raid on the village of Khursa.
Israeli settlers have in recent years carried out various attacks including arson and graffiti on Palestinian properties in the West Bank and al-Quds under the "price tag" slogan.
Israeli vandals also frequently launch price tag attacks against Palestinian fields in the occupied West Bank, uprooting dozens of olive trees.
More than half a million Israelis live in over 120 illegal settlements built since Israel's occupation of the Palestinian territories of the West Bank and East al-Quds in 1967.