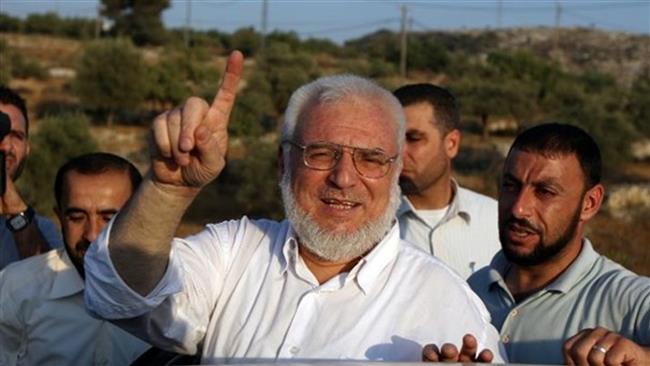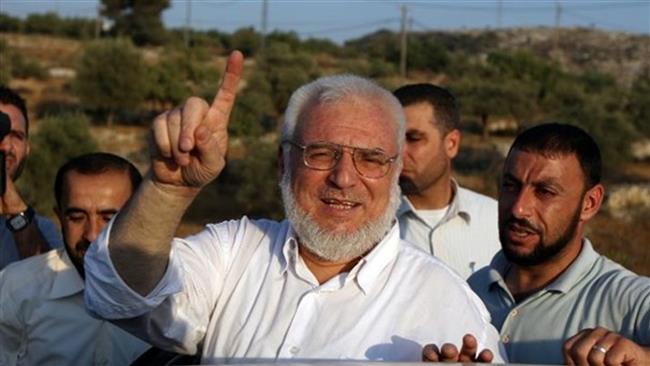 The imprisoned speaker of the Palestinian Legislative Council (PLC) has been released.
According to the Ahrar Center for Prisoners and Human Rights Studies on Tuesday, Aziz Duweik was released from the Ofer prison near the West Bank city of Ramallah after paying a fine of 6,000 shekels ($1,565).
On May 25, an Israeli court handed down a one-year prison term to the 67-year-old Palestinian official and ordered him to pay more than a thousand dollars for delivering a speech at a pro-resistance celebration three years ago.
The Ahrar Center for Prisoner Studies and Human Rights had condemned the ruling, demanding the immediate release of all Palestinian prisoners held at Israeli detention facilities, especially the 67-year-old PLC speaker.
Israeli soldiers abducted Duwaik in the occupied West Bank city of al-Khalil (Hebron) early on June 16, 2014. Palestinian sources said the senior Hamas official was taken away after his house in al-Khalil was stormed.
Israeli forces frequently storm the houses of Palestinians in the West Bank, kidnap them and put them behind bars based on the so-called administrative detention policy, which enables the Tel Aviv regime to keep them in prison without trial or charge for up to six months. The detention order can be renewed for an indefinite number of times.
In excess of 7,000 Palestinians are reportedly being held in 17 Israeli jails and detention camps without clear charges.