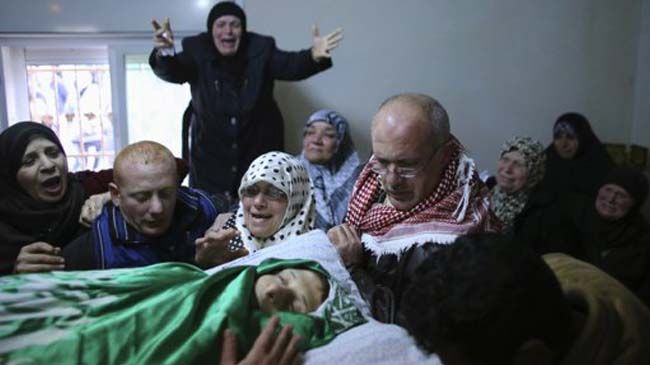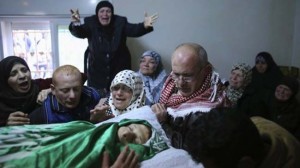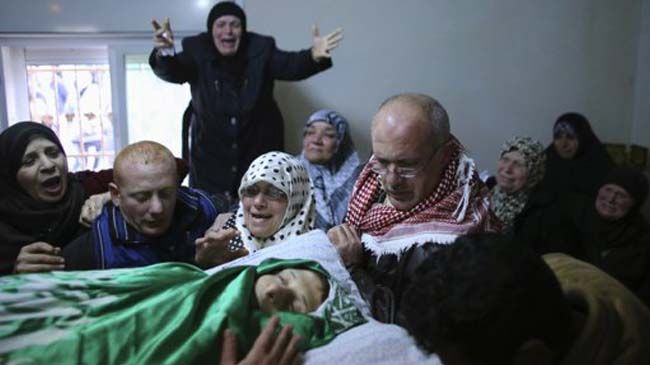 A Palestinian teenager has been abducted and killed in the occupied East al-Quds (Jerusalem).
According to Palestinian residents, the Palestinian teenager was forced into a vehicle outside a supermarket in a region in the occupied East al-Quds (Jerusalem) early on Wednesday.
"In the early hours of Wednesday morning, police received a report of a person being forced into a car in Beit Hanina," AFP quoted Israel police spokeswoman Luba Samri as saying.
Israeli media sources close to the army said that the body of the Palestinian teenager was found in a forest in the area within hours. They said the Palestinian boy was apparently killed in a "revenge attack."
The incident happened a day after Israel buried the three settlers, whose bodies had been found in a field near the village of Hilhul, north of the city of al-Khalil (Hebron) in the West Bank. Tel Aviv claims the Palestinian resistance movement, Hamas, is responsible for the death of the three. Hamas rejects the allegation.
Israeli forces have killed several Palestinians and arrested hundreds of others, including Hamas members and lawmakers, as part of the military operations that were purportedly carried out in search of the three settlers, who Israel claimed had gone missing on June 12.
Hamas had earlier denied involvement in the disappearance of the settlers and said Israel is trying to sabotage the recent reconciliation accord reached between the Palestinian factions of Hamas and Fatah, which led to the formation of the Palestinian national unity government.
Israel also attacked the besieged Gaza Strip and the West Bank, hours after the bodies were found, with Israeli soldiers reportedly demolishing two homes belonging to those Tel Aviv claims were involved in the killing of the settlers.