Palestine
Palestinian youth wounded in IOF shooting in southern Gaza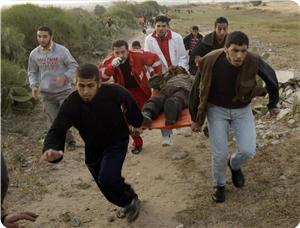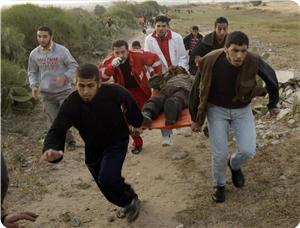 A Palestinian young man was shot and wounded in southern Gaza on Friday night at the hands of Israeli occupation forces (IOF).
Medical sources told the PIC reporter that the 19-year-old youth was hit with a bullet in his knee to the east of Khan Younis city.
Nine Palestinians including paramedics were treated for gas inhalation to the north of the Gaza Strip also at the hands of IOF soldiers earlier Friday.
Local sources said that dozens of Palestinians marched after the Friday noon prayers toward the border fence to the east of Jabaliya in northern Gaza Strip to protest the buffer zone imposed by the IOF along the Gaza borders.
They told Quds Press that IOF soldiers opened fire in the air and fired teargas canisters to disperse them, adding that five paramedics and three citizens were treated for breathing difficulty while a journalist was hit with a teargas canister in his foot.