Palestine
Palestinians clash with Israeli soldiers, attack military tower in Al-Khalil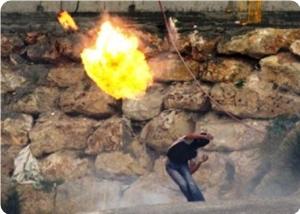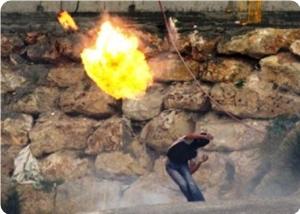 Al-Aroub refugee camp saw on Saturday evening fierce clashes between young men and invading Israeli troops, while Molotov cocktail attacks on an Israeli military watchtower took place at the entrance to Beit Ummar town, north of Al-Khalil.
Eyewitnesses told the Palestinian information center that dozens of Israeli troops on military vehicles stormed the entrance of Al-Aroub refugee camp to the north of Al-Khalil city and embarked on raiding nearby homes and mounting their roofs.
The invading Israeli troops then clashed with the camp young men and fired tear gas grenades and rubber bullets randomly at them and towards the neighborhoods.
The eyewitnesses added that the troops also captured and searched some young men during the events.
In another incident on the evening of the same day, Palestinian young men attacked the Israeli military watchtower at the entrance to the nearby town of Beit Ummar with Molotov cocktails, without knowing if the attack caused damage or injuries.
Following the attack, large military reinforcements were deployed at the scene and on the main road of Beit Ummar town.