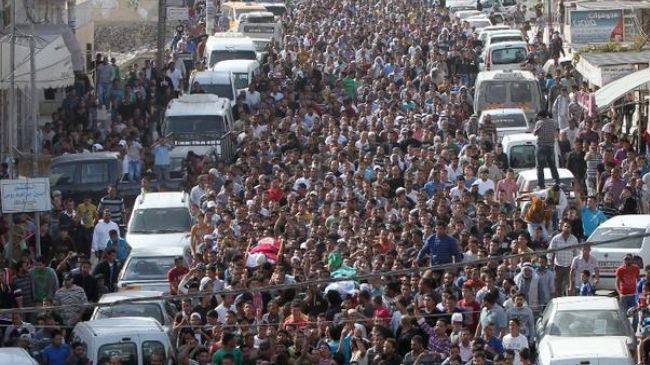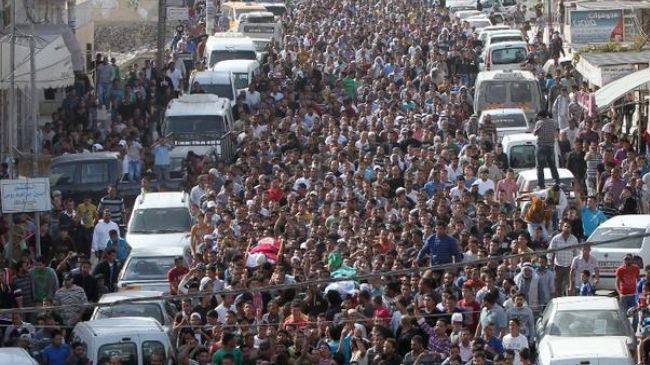 Israeli troops have clashed with Palestinian mourners in the occupied West Bank where thousands attended the funerals for three Palestinians killed by Israeli forces.
Thousands of mourners packed into the streets of the southern West Bank city of al-Khalil (Hebron) on Wednesday to lay to rest the bodies of Mahmud Khaled Najjar, Moussa Abdelmajid Fanasheh and Mohamed Neirukh who were killed by Israeli forces in al-Khalil a day earlier.
After the funeral, Palestinian youths threw stones at Israeli soldiers who responded with teargas, stun grenades and rubber bullets.
Mourners chanted slogans urging Palestinian fighters to retaliate for the killings and called on acting Palestinian Authority chief Mahmud Abbas to stop talks with Israel.
Israeli troops make incursions into the West Bank across the Jordan River almost on a daily basis, and abduct Palestinian activists.
Israel has also set up hundreds of checkpoints there to launch its raids from within the occupied territory.
According to the UN's Humanitarian Office, since the beginning of this year, at least 24 Palestinians have been killed by Israeli forces in the West Bank and the Gaza Strip.