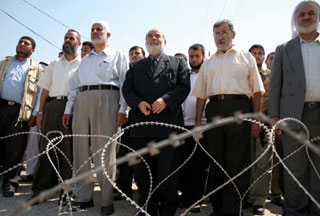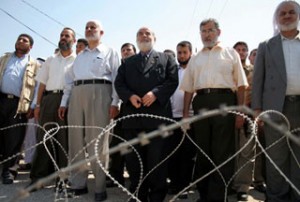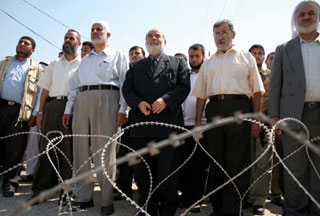 Palestinians have held a mass demonstration against Egypt's construction of an underground wall along the border with the Gaza Strip which claimed its first victim on Friday.
According to Palestinian security sources, a Palestinian man was killed after a tunnel collapsed over him due to the Egyptian excavation.
During the demonstration, Hamas spokesperson Hammad Ar-Ruqab urged Cairo to open the Rafah border crossing and facilitate the entry of food and construction materials needed to rebuild Gaza which is in ruins due to Israel's war which left thousands of homes destroyed last year.
"We in the Hamas movement announce our deep shock at the construction of the wall which bypasses every diplomatic rule. Egypt is building the wall between Gaza and Egypt in a sensitive period of time," Ma'an news agency quoted Ar-Ruqab as saying.
Reports revealed earlier in December that Egypt was building an underground wall with a depth of 30 meters (100 feet) and 10 kilometers long (six miles) along the Rafah border.
The barrier has reportedly destroyed many tunnels along the border that have served as a crucial lifeline since Israel and Egypt sealed off the Gaza Strip from almost all vital aid after Hamas took over Gaza in June 2007.
Israel which accuses the Palestinians of smuggling arms through the tunnels, bombed scores of them during its December-January offensive on the Gaza Strip.
Palestinians however began the reconstruction of the tunnels which they say are used to bring basic goods from Egypt.