Palestine
Palestinians rallies in support of Gaza in West Bank cities of al-Khalil, Nablus, Tulkarm, Qalqilya and Jenin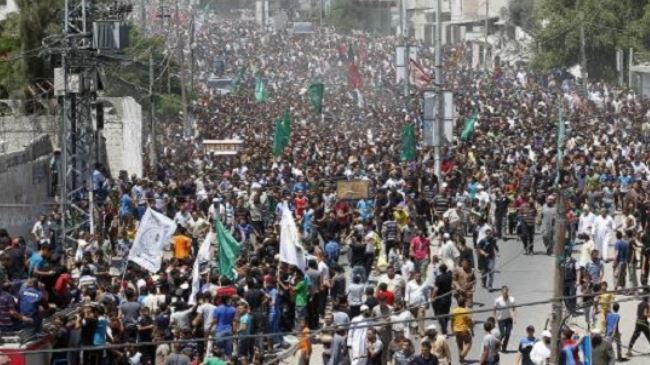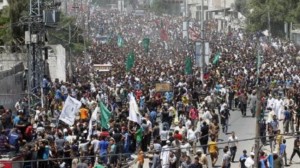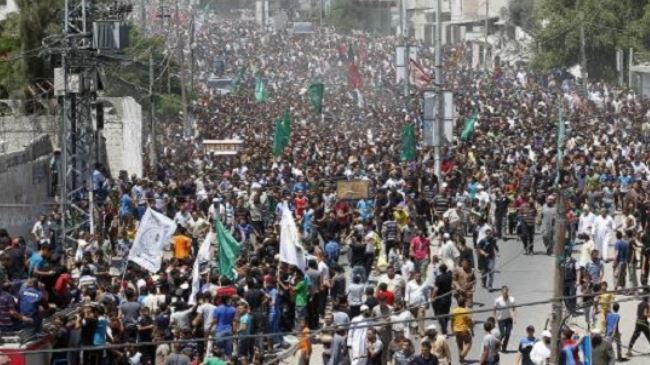 Palestinians in the occupied West Bank have held massive demonstrations in support of the Palestinian resistance in the besieged Gaza Strip.
A huge turnout of Palestinian protesters rallied across the West Bank including in the cities of al-Khalil (Hebron), Nablus, Tulkarm, Qalqilya and Jenin.
In Hebron, demonstrators met resistance from the Palestinian Authority's security forces who also made arrests while firing tear gas at them.
Attacks by the Palestinian Authority have brought increasing pressure on acting Palestinian Authority Chief Mahmoud Abbas.
Protesters have been staging ongoing rallies in the West Bank in condemnation of the Israeli aggression against the besieged Gaza Strip.
Meanwhile, Palestinians in the Gaza Strip have called for more retaliatory responses to Israeli attacks after three senior commanders of the Palestinian resistance movement, Hamas, were killed in an airstrike in Rafah on Thursday.
Senior Hamas leader Ismail Haniyeh decried the killing of the three commanders, saying that Palestinians will continue their fight against the Tel Aviv regime and will not accept anything less than the complete lifting of the Israeli siege on Gaza.
Tensions have been running high in occupied Palestine since Israel launched a deadly military operation against the Gaza Strip on July 8.
The death toll from the Israeli war in Gaza stands at nearly 2,090. Some 10,300 others have been wounded since the Israeli aggression began.
In response, Palestinian resistance fighters have continued to rain a barrage of rockets onto the Israeli-occupied Palestinian territories.
The UN Security Council has called for an "immediate" and "unconditional" ceasefire in the Gaza Strip.