Palestine
Palestinians request flag raised at UN headquarters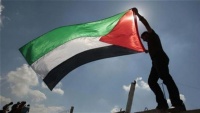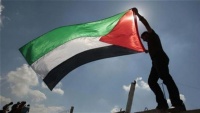 Palestinians have submitted a proposal to the United Nations, asking that their flag be hoisted at the headquarters of the world body.
According to Press TV, the draft resolution of the Palestinian proposal, which suggests that the flags of Palestine and the Vatican be raised alongside the flags of the 193 member states, was submitted to the UN General Assembly on Thursday.
The draft, which has been co-sponsored by 21 countries including Algeria, Egypt and Jordan, was presented ahead of the meeting of heads of state at the UN headquarters next month and can come up for a vote before September 15.
The Vatican and the Palestinians have non-member observer status at the UN.
Palestinians are seeking to create an independent state on the territories of the West Bank, including East al-Quds and the Gaza Strip, and are demanding that Zionist regime withdraw from the occupied Palestinian territories. Zionist regime, however, has refused to return to the 1967 borders and is unwilling to discuss the issue of al-Quds.
On November 29, 2012, the General Assembly voted to upgrade Palestine's status at the UN from "non-member observer entity" to "non-member observer state" despite strong opposition from Zionist regime and the United States.
Sweden officially recognized the state of Palestine on October 30, 2014, drawing stringent criticism from Tel Aviv and the US. The Vatican has also officially recognized Palestine as a state.