Palestine
Palestinians will never recognize Israel as "Jewish state" – See more at: http://en.alalam.ir/news/1588828#sthash.bxEMf6bo.dpuf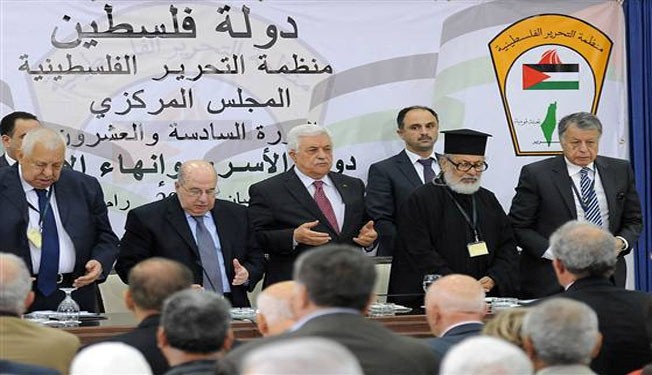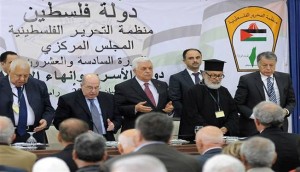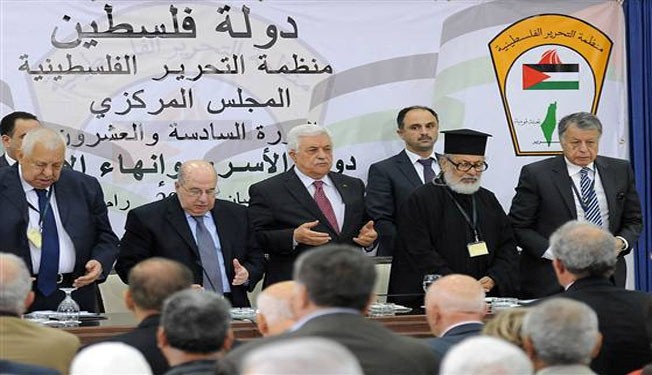 Acting Palestinian Authority (PA) chief Mahmoud Abbas has insisted that Palestinians will never recognize Israel as a "Jewish state."
Abbas made the remarks at the meeting of the Central Council of the Palestinian Liberation Organization (PLO) in Ramallah in the occupied West Bank on Saturday.
Israeli Prime Minister Benjamin Netanyahu has put the recognition of a Jewish state as a precondition for any talks on a Palestinian state.
On Thursday, the Israeli regime canceled the so-called peace talks with the Palestinian Authority, after the Palestinian resistance movement Hamas and PLO signed a deal on Wednesday to form a joint government.
Tel Aviv pledged to take retaliatory measures against the agreement, saying that it will not deal with any Palestinian government which includes Hamas.
Netanyahu also said the deal was a "blow to Israel" and is "killing" the talks between Tel Aviv and the Palestinian Authority.
Abbas has said the deal does not contradict the negotiations the Palestinian Authority is pursuing with Israel.
The talks between the Palestinian Authority and the Israeli regime reached a deadlock last month when Tel Aviv refused to free the last group of 104 Palestinian prisoners in late March as part of a deal for the resumption of the US-sponsored negotiations.
Since the resumption of the direct talks in July 2013, Palestinians have objected to a number of issues, including the Israeli regime's illegal settlement expansion in the occupied Palestinian territories.
According to the Palestinian sources, the issue of the settlement activities in the occupied Palestinian territories remains as the main obstacle to the peace in the region.