Syria
Palmyra Residents Fear Returning Home Due to US Forces' Presence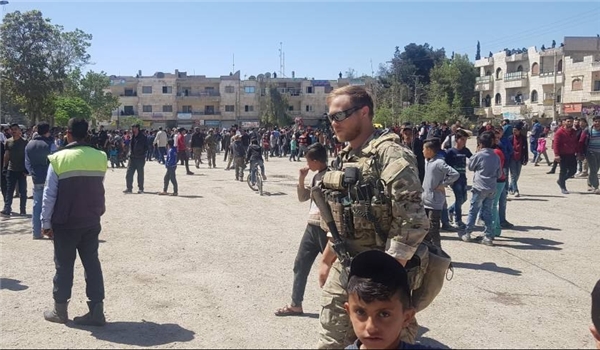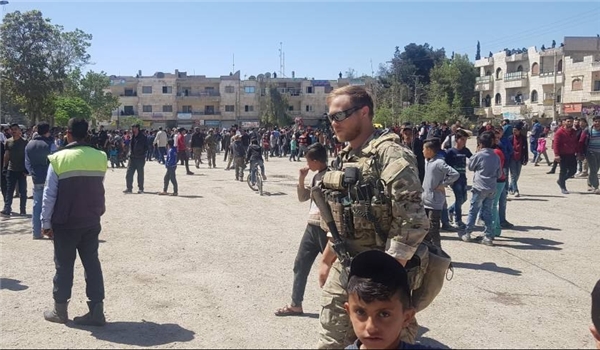 The Syrian refugees are afraid of returning to the ancient city of Palmyra in Syria's Homs province as long as the US forces are stationed nearby in at-Tanf as well as some ISIL terrorists in the neighboring desert, a local official said.
"Few people have returned – only 200 families. People are worried, they are afraid of returning to Palmyra, as well as to Sukhnah, because they are close to the US base at al-Tanf. There are US troops there, as well as several ISIL units, which are wandering in the desert," Governor-General of Homs province Talal Barazi said on Thursday.
He added that Syrians would feel secure only once the ISIL is eliminated, and the US servicemen leave al-Tanf.
Meantime, al-Barazi said that over 650 people who refused to surrender arms during the reconciliation process in Homs Province and left for Idlib have returned to the province to peaceful life, Governor Tal al-Barazi told reporters on Wednesday.
He said that during the reconciliation process administered by the Russian Center for Reconciliation of the Warring Parties, 80% of the population in al-Rastan, al-Dar al-Kabirah, Taldau, al-Ghantu, Tell-Bisa and Houla stayed, while 20% refused to surrender arms and were taken to Idlib.
Damascus and Kremlin both declared in early March 2017 that the Syrian army, backed by the Russian Air Force, has taken back the key city of Palmyra (Tadmur) from the ISIL terrorist group.
Kremlin press secretary Dmitry Peskov stated that Russian Defense Minister Sergey Shoigu had reported to the commander-in-chief, President Vladimir Putin, that the historic city of Palmyra in Homs province had been liberated.
Hours after Moscow declared the liberation of the UNESCO World Heritage Site in Homs province, the General Command of the Syrian Army also confirmed the report.