Turkey
Parliament Advisor Urges Turkish Gov't Not to Repeat Mistakes on Syria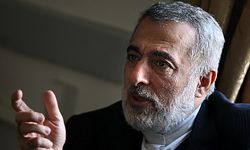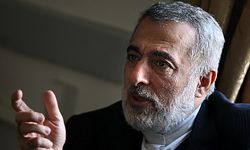 Senior Advisor to the Iranian Parliament Speaker Hossein Sheikholeslam referred to Ankara's cooperation with the arrogant powers in pressuring the Syrian nation, and asked the Turkish government not to repeat the mistakes that the Ottoman empire made with regard to Syria.
"Today a major alignment has been formed among Russia, China, Iran, Hezbollah and the Palestinian resistance on one side, and the US, the West, the Zionist regime and Turkey on the other side," Sheikholeslam said in a press conference in Tehran on Sunday.
He called on Ankara to dissociate itself from the arrogant powers which are seeking to destabilize the region, and said, "Turkey should not repeat the mistakes made by the Ottoman empire."
Earlier, a senior Iranian lawmaker also called on Turkish officials to avoid supporting insurgents in Syria, cautioning that the stance will victimize Recep Tayyip Erdogan's ruling party in upcoming elections.
"We have had good relations with the Turkish government, therefore, I advise Mr. Erdogan and his colleagues to avoid stepping onto this path. For sure, Erdogan's party will be a victim of such issues," member of the parliament's National Security and Foreign Policy Commission Ebrahim Aqa-Mohammadi told FNA on Saturday.
"It is better for Turkey's statesmen to respect good neighborliness and Islamic relationship and treat Syria and Iran in a different way because we do not expect Turkey to support a bunch of culprits and murderers in Syria and harm the interests of the Islamic Republic," the lawmaker noted.
In June, US daily The New York Time reported that the CIA agents have been deployed to Turkey to organize the arming of the so-called rebels in Syria seeking the overthrow of the government of President Bashar al-Assad.
The report, citing information provided by senior US officials as well as Arab intelligence officers, states that the CIA operatives are directing a massive smuggling operation through which "automatic rifles, rocket-propelled grenades, ammunition and some antitank weapons, are being funneled mostly across the Turkish border by way of a shadowy network of intermediaries, and paid for by Qatar, Saudi Arabia and Turkey."