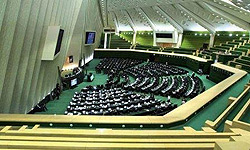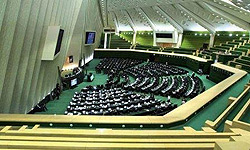 The Iranian Parliament's National Security and Foreign Policy Commission lashed out at the United Arab Emirates' officials for their interfering statements about the three Iranian Islands in the Persian Gulf.
In a statement on Tuesday, the parliament commission said that the government of the Islamic Republic of Iran has underlined its sovereignty over the three Iranian Persian Gulf islands of Abu Musa, the Greater Tunb and the Lesser Tunb.
"All arrangements and actions on these islands have always been done on the basis of the principles of the Islamic Republic of Iran's sovereignty and territorial integrity," the statement said.
"Therefore, we consider the contents of the (UAE's) statement as interference in our internal affairs and totally reject its contents and concept," it added.
Yet, the commission stressed that Iran has always pursued the policy of good neighborly relations and on the same basis "it welcomes bilateral talks with the UAE government to further consolidate the two countries' relations and remove possible misunderstandings".
"But, the Islamic Republic of Iran evidently views its territorial integrity and sovereignty over the above-mentioned islands as non-negotiable," the parliament commission reiterated.
International documents clearly show that the three islands of the Greater Tunb, the Lesser Tunb and Abu Musa which were historically owned by Iran, temporarily fell to British control in 1903. The islands were returned to Iran based on an agreement in 1971 before the UAE was born.
Iran has repeatedly declared that its ownership of the three islands is unquestionable.
Under international law, no state can defy any agreement, which came into being before its establishment.
Yet, the UAE continues to make territorial claims against the Islamic Republic despite historical evidence and international regulations.