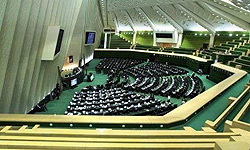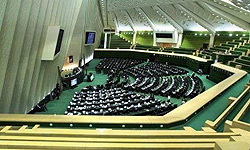 The Iranian parliament on Wednesday established a committee to legally pursue the case with the terrorist activities carried out by the US and its allies against Iran's achievements in nuclear fields.
Iranian lawmakers told FNA today that they have set up a 'Public and International Rights Committee to legally pursue the enemies' state-sponsored nuclear terrorism against Iran after the US and its western allies increased state-sponsored terrorism against Iran's nuclear achievements.
Chairman of the parliament's Legal Commission Alahyar Malekshahi stated, "Given the anti-Iran moves by enemies of the Islamic Revolution, including assassination of (Iranian) nuclear scientists, computer virus and malware attacks like Stuxnet and given their statements about their intention for manipulating and sabotaging the security of Iran's nuclear facilities, the Islamic Consultative Assembly (parliament) embarked on the establishment of this committee in a bid to pursue the (enemies') measures legally."
The US and Israel have made repeated attempts in the last several years to damage Iran's nuclear and industrial sites through web infiltration and computer malwares.
Computers of some Iranian nuclear sites were attacked by the Stuxnet virus, the first known computer worm discovered in 2010 to target industrial controls.
In addition to viruses, enemies of Iran tried to hinder Iran's nuclear progress through assassination of the country's elites and nuclear scientists.
Western spy agencies, collaborated by the terrorist Mojahedin-e Khalq Organization (MKO), have assassinated several Iranian scientists in the last three years.
In the fifth attack of its kind in two years, terrorists killed a 32-year-old Iranian scientist, Mostafa Ahmadi Roshan, and his driver on January 11.
The blast took place on the second anniversary of the martyrdom of Iranian university professor and nuclear scientist, Massoud Ali Mohammadi, who was also assassinated in a terrorist bomb attack in Tehran in January 2010.
The assassination method used in the bombing was similar to the 2010 terrorist bomb attacks against the then university professor, Fereidoun Abbassi Davani – who is now the head of Iran's Atomic Energy Organization – and his colleague Majid Shahriari. While Abbasi Davani survived the attack, Shahriari was martyred.
Another Iranian scientist, Dariush Rezaeinejad, was also assassinated through the same method on 23 July 2011.