Yemen
Parts of Yemen capital under curfew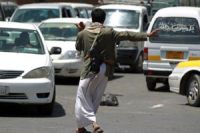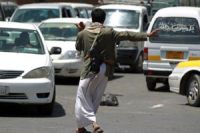 The Yemeni government has imposed a curfew on parts of the capital Sana'a as heavy fighting continues between Ansarullah fighters and loyalists to Salafist Islah Party.
According to Press TV, on Saturday, the government also ordered closure of all schools and two universities in the capital.
The country's Supreme Security Commission said the curfew was imposed in four districts in northern and western Sana'a and would remain in place indefinitely.
The commission decreed the curfew from 9:00 pm to 6:00 am local time.
Meanwhile, an airport source made an announcement saying that the suspension of incoming and outgoing international flights continued for the second day.
Yemeni revolutionaries have been staging demonstrations in the capital for more than a month, demanding the formation of a new government.
They say the government is corrupt and marginalizes the country's Shiite community.