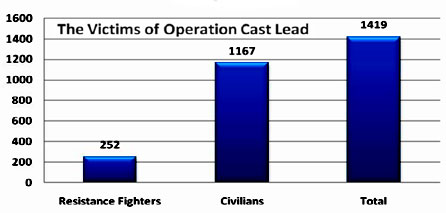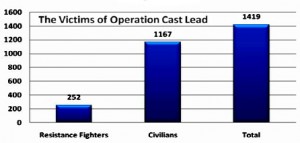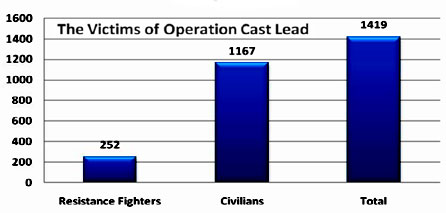 PCHR released new report: under the title "23 Days of War, 928 Days of Closure" and how the Life is one year after Zionist's latest Offensive on the Gaza Strip, 27 December 2008 – 18 January 2009.
The reported assured that the most of Gaza victims are civilians and not militants as the Zionist entity and the Zionist army claimed.
The reported detailed that over the course of the offensive, "Israeli occupation forces killed 1,419 Palestinians, and wounded over 5300. The vast majority of those killed were civilians entitled to full protection and immunity from attack under IHL (1,167 protected persons, 82.2%); 326 were children, and 111 were women."
"This figure includes the 251 non-combatant police officers killed during the offensive. These policemen were not members of an armed group and were not participating in hostilities; their targeting and willful killing constitutes a grave breach of the Geneva Conventions. Of the injured, approximately 1600 were children, and approximately 860 were women," the report added.
Also the report contained a statistic about the Destruction of Palestinian Civilian Properties caused by the Zionist entity.
"During the offensive, Zionist occupation forces extensively targeted and destroyed civilian property throughout the Gaza Strip. PCHR figures indicate that 2,114 houses (comprising 2,864 housing units) were completely destroyed, affecting 3,314 families (19,592 individuals)."
"3,242 houses (5,014 housing units) were partially destroyed – rendered uninhabitable – affecting 5,470 families (32,250 individuals). A further 16,000 houses suffered moderate damage. As a result of Israel's continuing illegal closure, reconstruction and rehabilitation has proved impossible; 18.5% of households in the Gaza Strip have an urgent need for reconstruction of their housing unit, while 16.8% have an urgent need for repairs. 20,000 individuals remain homeless."