Africa
Pentagon: Libyan Qaeda leader arrested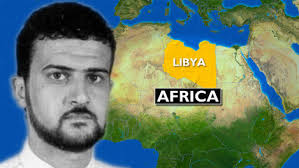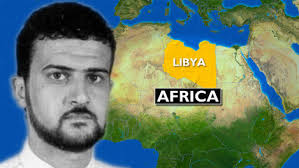 The Pentagon says a senior Libyan al-Qaeda leader has been detained during a US 'counterterrorism operation.'
Pentagon: Libyan Qaeda leader arrested Pentagon spokesman George Little said on Saturday, "Abu Anas al-Liby is currently lawfully detained by the US military in a secure location outside of Libya."
Little did not provide more details on the issue.
The al-Qaeda leader is alleged to have played a major role in the 1998 bombings of two US embassies in Kenya and Tanzania. Over 220 people reportedly died in the attacks.
Liby, also known as Nazih al-Ragye, was on the most-wanted list of the FBI. The United States had offered a five-million-dollar reward for information leading to his capture.
A local witness said the al-Qaeda leader was taken away early in the morning.
"As I was opening my house door, I saw a group of cars coming quickly from the direction of the house where al-Ragye lives. I was shocked by this movement in the early morning. They kidnapped him. We do not know who they are," the witness said.
The detention of Liby comes after a team of US Navy SEALs raided the seaside residence of a commander of the al-Shabab group in Somalia's town of Baraawe. The SEALS, however, did not manage to arrest the commander.
Al-Shabab spokesman Abdulaziz Abu Musab confirmed the SEALS strike and said, "The bungled operation was carried out by white people, who came with two small boats from a larger ship out at sea… one Shabab guard was killed, but reinforcements soon came and the foreigners fled."
Al-Shabab claimed responsibility for a fatal raid on a shopping mall in the Kenyan capital Nairobi on September 21. Sixty-seven people died during the four-day siege.
Shabab leader Ahmed Godane said the raid was in retaliation for the Kenyan military's invasion of southern Somalia in October 2011.