Syria
People Drive Terrorists' Top Mufti out of Town in Northwestern Syria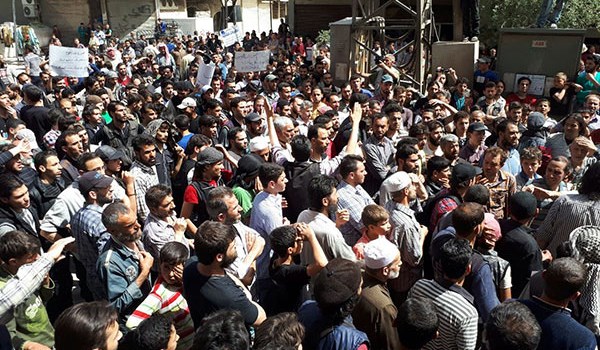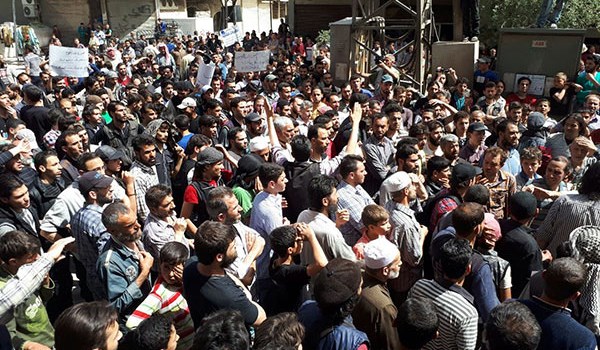 News websites affiliated to the terrorist groups disclosed that civilians in a town in Southern Idlib forced Abdullah Muhammad al-Muhaysini, the commander and Mufti (religious leader) of Tahrir al-Sham Hay'at (the Levant Liberation Board), to leave their town.
The websites reported that people in the town of Jarjnaz did not allow al-Muhaysini to preach the Friday prayers' sermon and fired him from their town.
In early January, social media pages affiliated to the opposition groups started trending Hashtag (#) against Abdullah Muhammad al-Muhaysini, accusing him of promoting ISIL's ideology among other militants.
The social media activists accused him as a promoter of ISIL thoughts under #Al-Muhaysini Did Enough to Destroy Our Revolution.
The activists said al-Muhaysini financed Fatah al-Sham Front (previously known as the al-Nusra Front), but ignored the groups' continued aggressions against militant groups affiliated to the Free Syrian Army.
They also accused al-Muhaysini of keeping mum on Jund al-Aqsa's brutal crimes.
Media sources disclosed in mid-December that the ISIL terrorist group offered a half-a-million dollar reward for any one that could assassinate Abdullah Muhammad al-Muhaysini.
The Arabic language al-Nashra news agency quoted sources privy to ISIL as saying that the Takfiri terrorist group in a statement offered a sum of $ 500,000 reward for the killer of Muhaysini, the Saudi national Mufti of Jeish al-Fatah.
The ISIL released Muhaysini's photo and his full name, Abdullah Bin Muhammad Bin Suleiman al-Muhaysini, underling in the statement that Muhaysini was in Idlib.
In August, al Muhaysini once again acknowledged alarming widening rifts among the militants in Aleppo.
"The differences have gone to the extremes," Muhaysini was quoted as saying by Oqat al-Sham news agency at the time.
He called for banishing the terrorist groups which were sowing differences among militants in Aleppo, and said, "We are not under such conditions to be envied by others given the growing rifts."