Syria
People in Deir Ezzur Continue Protests against SDF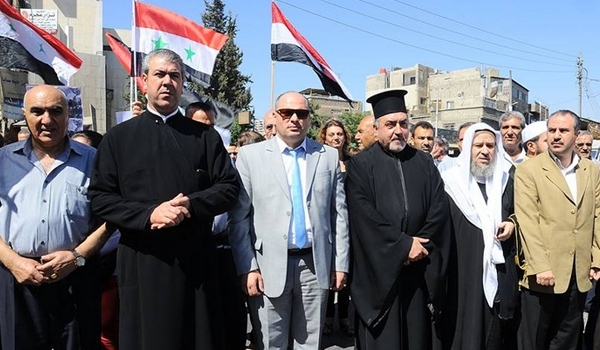 Large groups of people in Eastern Deir Ezzur held another protest rally against the US-backed Syrian Democratic Forces, while a new round of infighting has started among the SDF forces after rifts widened among the militias, media activists said.
The activists reported from Deir Ezzur on Friday that a large number of civilians in the town of al-Kasrah in Eastern Deir Ezzur staged rally against the SDF measures, corruption and hoarding fuel.
They added that the SDF tried to suppress the protest rallies by closing the roads leading to the town and arresting people.
Meantime, the sources said that clashes have started between the Kurdish and Arab militants affiliated to the SDF in Eastern Deir Ezzur, adding that 5 of these forces have recently been killed by one of their commanders named Hassan Darwish.
Also reports said that a bomb explosion by unknown people in the town of Ra'as al-Ain in Northwestern Hasaka has killed a senior commander of the Kurds named Baran Sarhad.
Residents and tribesmen of Raqqa and Deir Ezzur provinces have several times in the past few months poured into the streets to show their protest against the SDF and military presence of foreign occupying US and French troops.