Middle East
North America
Syria
People in Deir Ezzur Hold Protest Rallies against US Deployment
People in a town in Deir Ezzur province in Eastern Syria held protest rallies against the US occupying forces and their affiliated Kurdish militants called the Syrian Democratic Forces (SDF).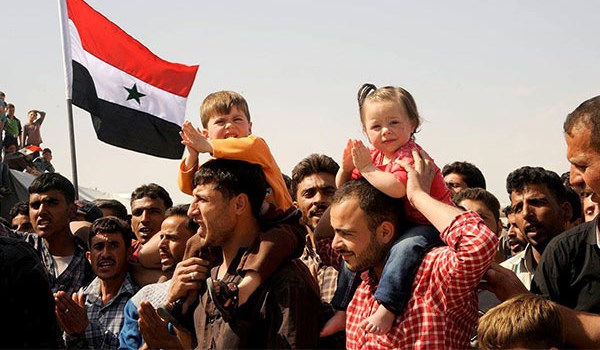 Syrian people in the town of al-Safireh protested at the presence of the US occupying forces and the SDF in Deir Ezzur, calling for their expulsion, the Arabic-language service of SANA news agency reported on Monday.
It added that the protestors closed the main road connecting Deir Ezzur to al-Raqqa from al-Jazirah region by setting fire on car tires.
Relevant reports said earlier this month that the United States had been setting up new military bases in Northeastern Syria to gain foothold in oil-rich regions of the country, according to a report.
According to Anadolu news agency sources, US servicemen started creating a base near Tal Brak, a village in Northern Hasakah province, in a bid to block Russian servicemen the way to the Rmelan district that houses Syria's main oil fields.
Equipment and materials for the construction have been redeployed from Iraq.
Another base will be set up in former Kurdish fortifications in the South of Hasakah, to control oil extraction in the Deir Ezzur province, according to the report.