Syria
People of Ayn al-Arab (Kobani) cut off terrorists' main supply route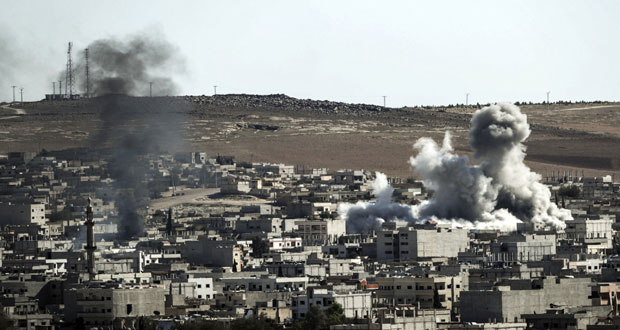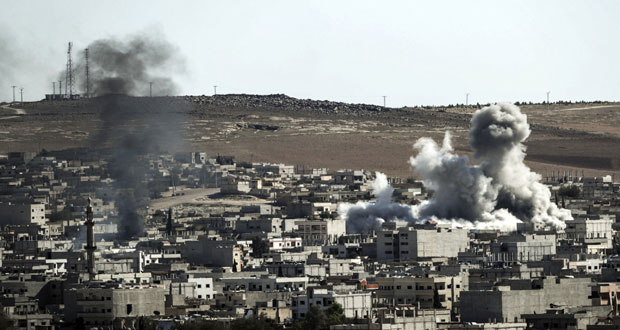 National defense units in Ayn al-Arab city in Aleppo countryside carried out a special operation on the dawn of Wednesday on the road between Halanj and Ayn al-Arab northeast of the city, targeting sites of the Islamic State in Iraq and Syria (ISIS) terrorist organization behind Mashta al-Nour hill, which is a strategic point, destroying the terrorists' equipment and vehicles.
Local sources said that a main supply route which the terrorists were using to bring reinforcements and supplies from Raqqa was cut off, and that Ayn al-Arab locals are in control of this route.
In Ayn al-Arab city itself, new clashes erupted between the locals and the terrorists, resulting in the death of at least 16 terrorists. In response to the losses they suffered, the terrorists fired a number of mortar shells on several areas in the western countryside of the city.
The city of Ayn al-Arab has been exposed to a fierce attack by ISIS terrorists since September 16, with the terrorists trying to control the city, but the city's families put up a strong resistance, causing the terrorists to suffer heavy looses.