IIT Exclusive News
Turkey
"PEOPLE OF TURKEY WILL NEVER LET THE ENEMIES TO DIVIDE THEM UNDER TURKS AND KURDS CARD. WE ARE THE PEOPLE OF TURKEY."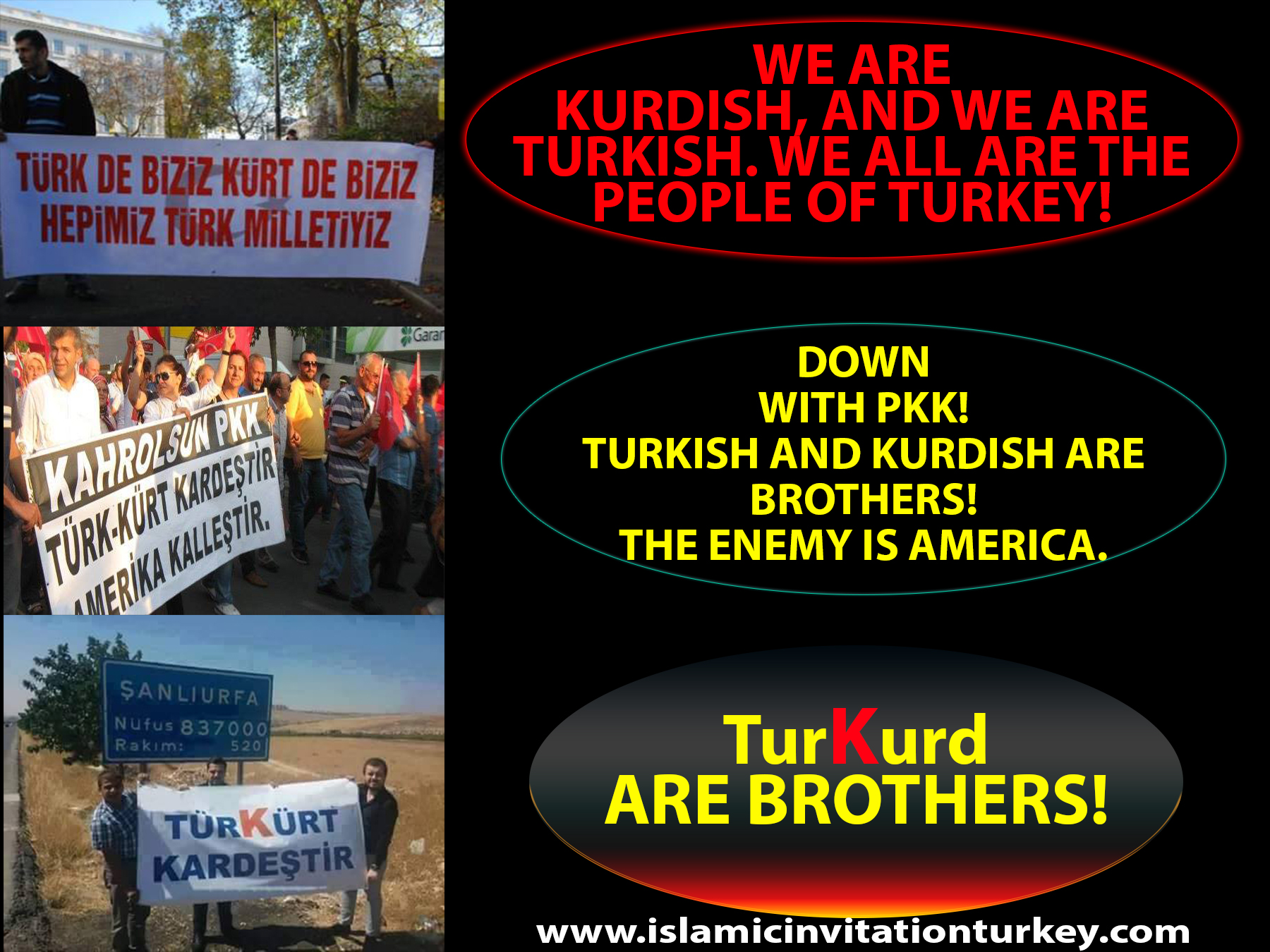 THE MESSAGE OF THE PEOPLE OF TURKEY TO THE ENEMIES:
"PEOPLE OF TURKEY WILL NEVER LET THE ENEMIES TO DIVIDE THEM UNDER TURKS AND KURDS CARD. WE ARE THE PEOPLE OF TURKEY."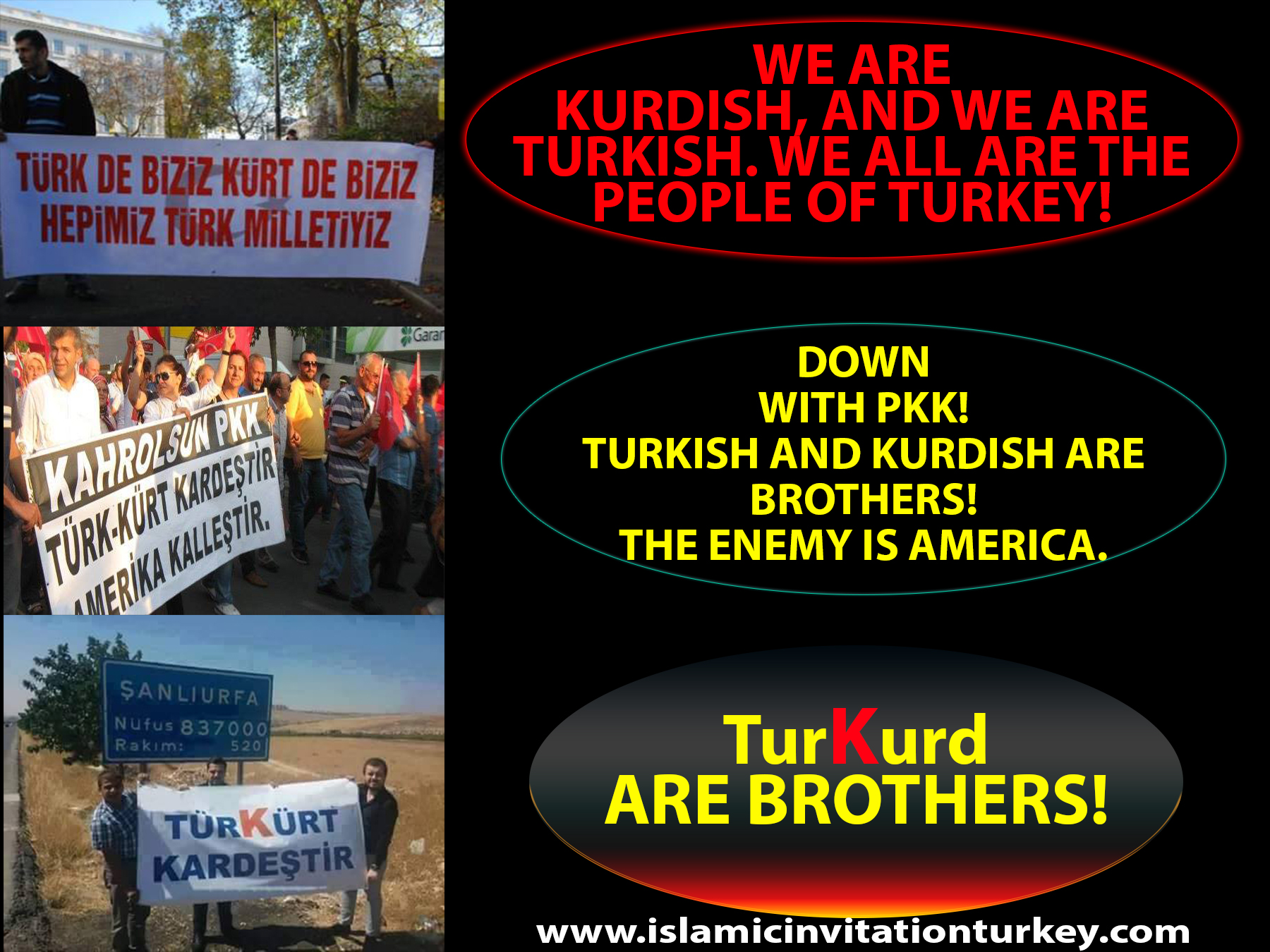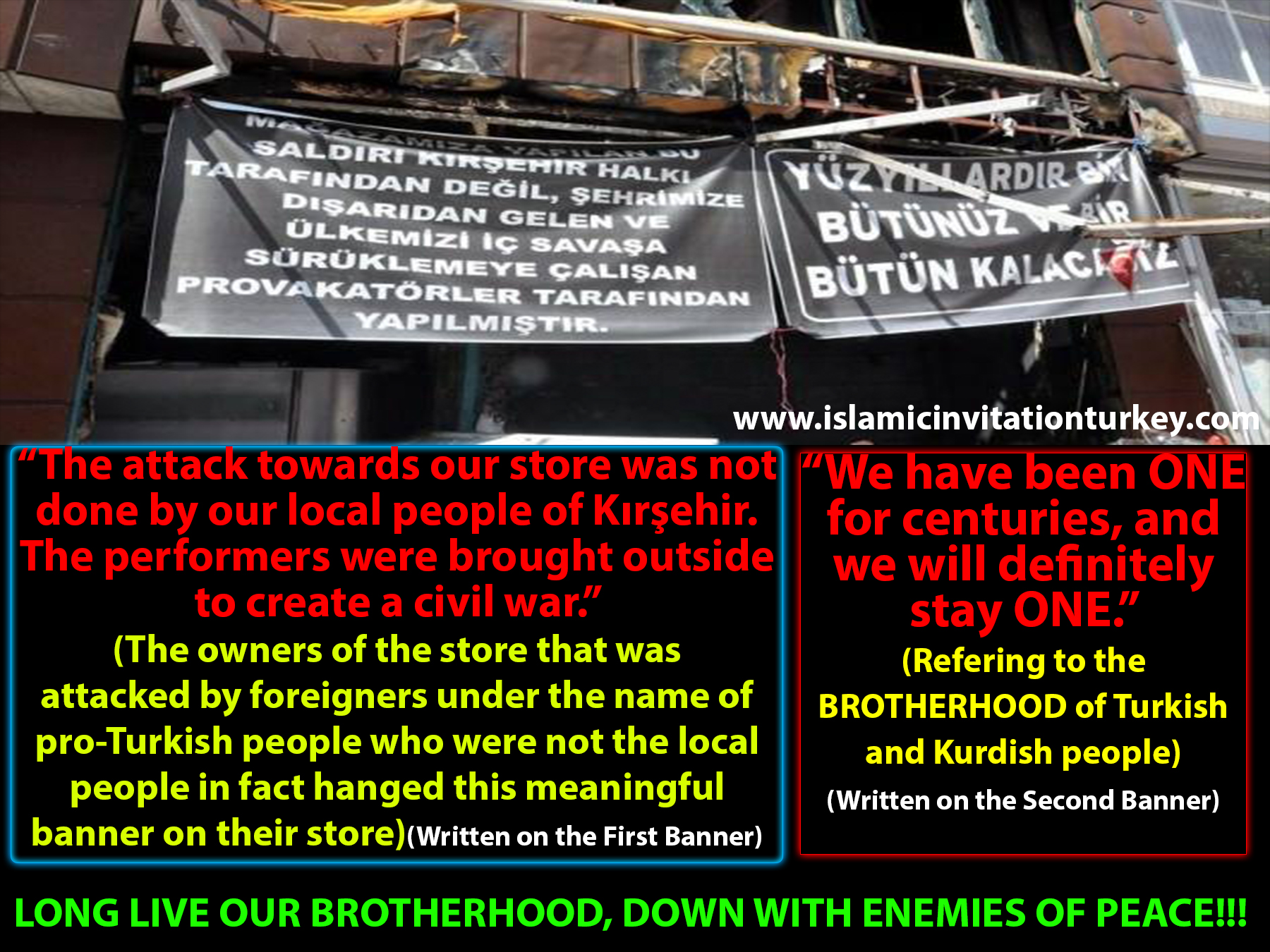 "The attack towards our store was not done by our local people of Kırşehir.
The performers were brought outside to create a civil war."
(The owners of the store that was attacked by foreigners under the name of pro-Turkish people who were not the local people in fact hanged this meaningful banner on their store)(Written on the First Banner) "We have been ONE for centuries, and we will definitely stay ONE."
(Refering to the BROTHERHOOD of Turkish and Kurdish people)
(Written on the Second Banner) LONG LIVE OUR BROTHERHOOD, DOWN WITH ENEMIES OF PEACE!!!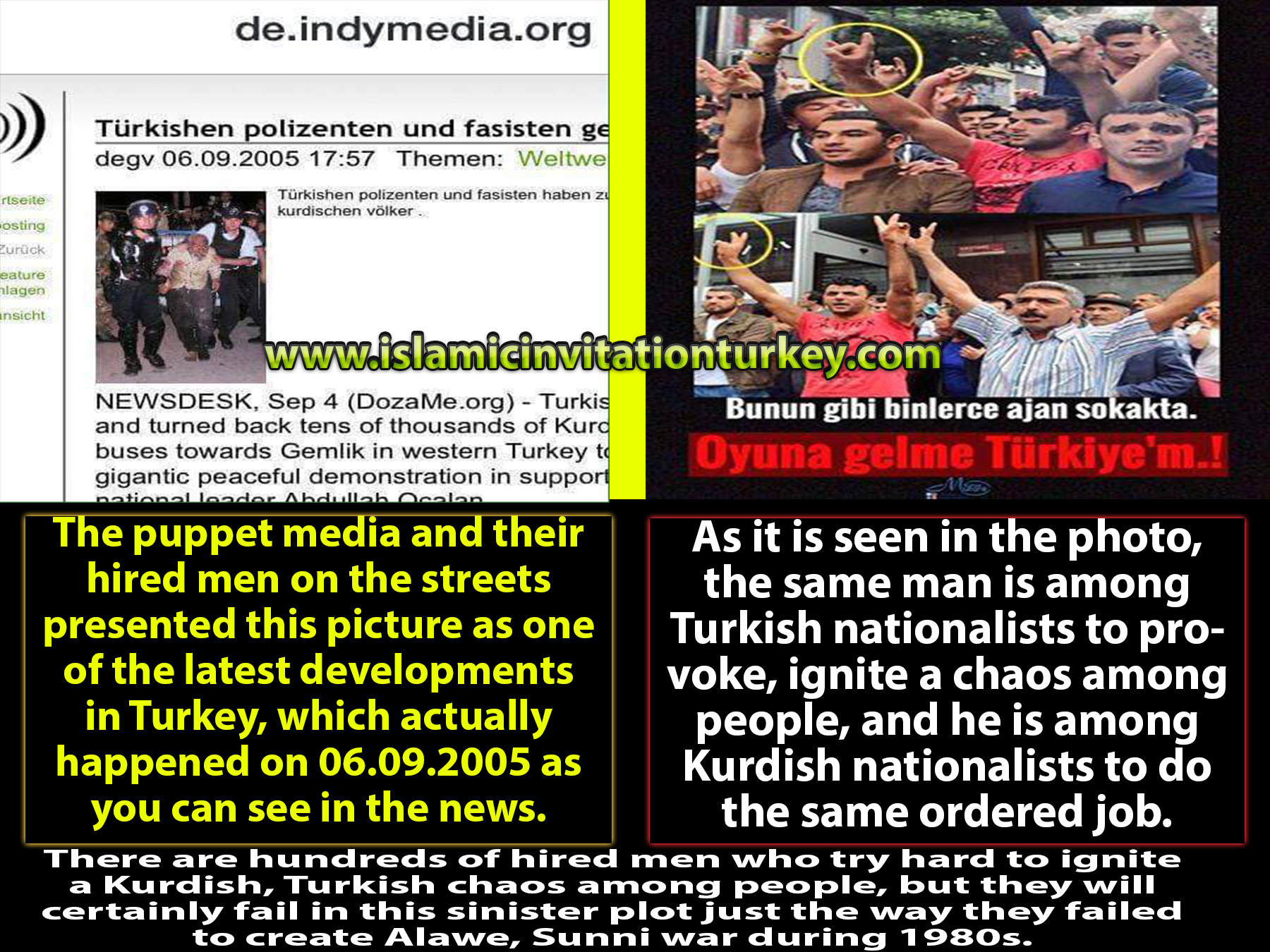 The puppet media and their hired men on the streets
presented this picture as one of the latest developments
in Turkey, which actually happened on 06.09.2005 as you can see in the news. As it is seen in the photo, the same man is among Turkish nationalists to provoke, ignite a chaos among people, and he is among Kurdish nationalists to do the same ordered job.
There are hundreds of hired men who try hard to ignite
a Kurdish, Turkish chaos among people, but they will
certainly fail in this sinister plot just the way they failed
to create Alawe, Sunni war during 1980s.