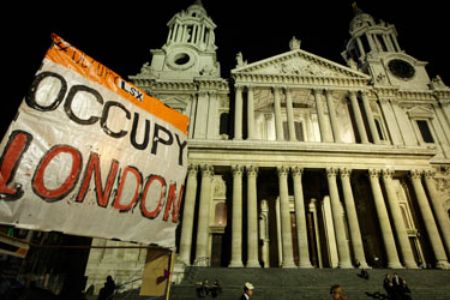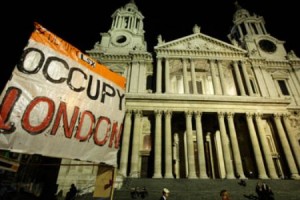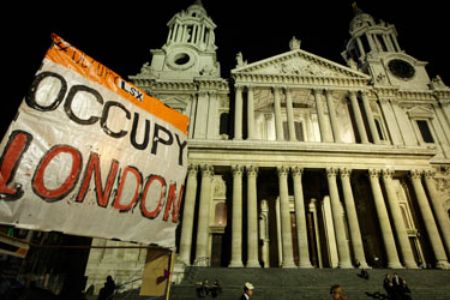 Occupy London activists will continue their peaceful anti-capitalist protest until at least January 11 as the high court judge said he needed more time to reach to a verdict on eviction.
Supporters of Occupy London Stock Exchange will stay in their camp outside St Paul's Cathedral over Christmas and New Year after the judge said he felt it right to "deal with the matter in the conventional way, rather than the unconventional way."
It comes after the City of London Corporation launched a legal bid to evict the Occupy protesters, claiming the occupiers' camp has been a "magnet" for crime and disorder in the area.
David Forsdick representing the Corporation criticized the decision made by Judge Keith Lindblom, pressing him for an immediate ruling to evict the activists from St Paul's doorsteps.
But judge Lindblom said, "I gave an optimistic signal of issuing a decision immediately at the end of the hearing and my reasons following. Given that the hearing has taken as long as it has I feel that I shall need to reflect on my decision."
Occupy activists have invited Londoners and visitors to get involved in talks, workshops and debates during the festive period.
Arun Mistry, a supporter of the occupy movement, stressed that the occupiers will ask Santa for peace, joy, justice, equality and real democracy for this Christmas. Adding, "Occupy London hopes to make Christmas mean something this year. Something more than a consumerist spending frenzy, something a whole lot better than an opportunity to get into debt and waste a lot of food."
Occupy London Stock Exchange, inspired by the Occupy Wall Street, has begun since October 15 in a bid to express oppositions against the British government's financial inequalities.