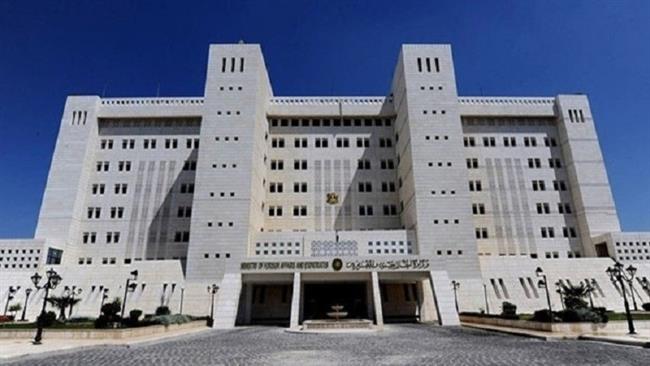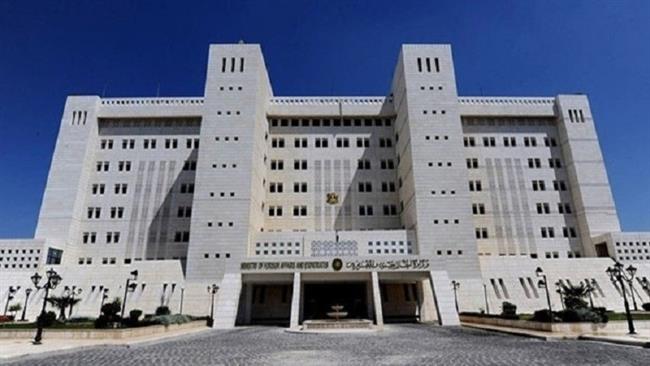 Syria's Foreign Ministry has criticized the Persian Gulf littoral states over their inability to take independent decisions, heavy reliance on foreign powers and enmity towards the Syrian government and nation.
The ministry, in a statement released on Thursday, said the Syrian nation and army soldiers, who are recording straight victories against Takfiri terrorist groups and their regional and international sponsors, take no notice of the "crocodile tears shed by the advocates of sham democracy" and their agents in the Persian Gulf region.
These tears are viewed by the Syrian people as signs of defeat and frustration as their plots have failed to yield results, the statement added.
It also said Britain, which is trying to seize the opportunity left vacant by the United States to "restore the British Empire," exploits the desperation and weakness of Persian Gulf monarchs to "blackmail them and get more of their fortunes."
The leaders of the [Persian] Gulf Cooperation Council ([P]GCC) countries — Saudi Arabia, Kuwait, the United Arab Emirates, Qatar, Bahrain, and Oman — and British Prime Minister Theresa May said in a joint communiqué on Wednesday that Syrian President Bashar al-Assad has lost all legitimacy and has no role in the country's future.
"The leaders agreed to increase regional pressure on the Assad regime and its backers by heightening financial disruption and economic constraint," part of the statement read.
It came as the Syrian troops and their allied forces are now in control of about 85 percent of militant-held eastern part of Aleppo as they press ahead with an all-out offensive to fully dislodge foreign-backed terrorists from the northwestern city.
Russian Foreign Minister Sergei Lavrov announced on Thursday that Syria's army forces had paused military operations in Aleppo to allow for trapped civilians to evacuate.
"There is going to be to a column of 8,000 evacuees" traveling 5 kilometers, the top Russian diplomat noted.
The so-called Syrian Observatory for Human Rights reported on Wednesday that Syrian government forces liberated the entire neighborhoods of Aleppo's Old City as part of a large-scale military operation to flush foreign-backed Takfiri militants out of the strategic city.
The London-based monitoring group added that Syrian soldiers had established complete control over the historic area after militants withdrew in the face of army advances overnight.