World News
Peru airlifting citizens stranded by fatal floods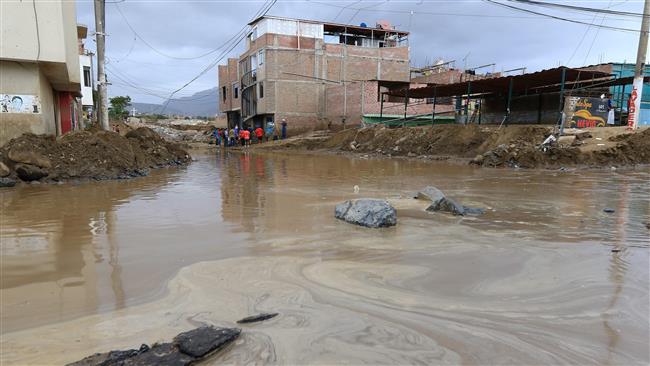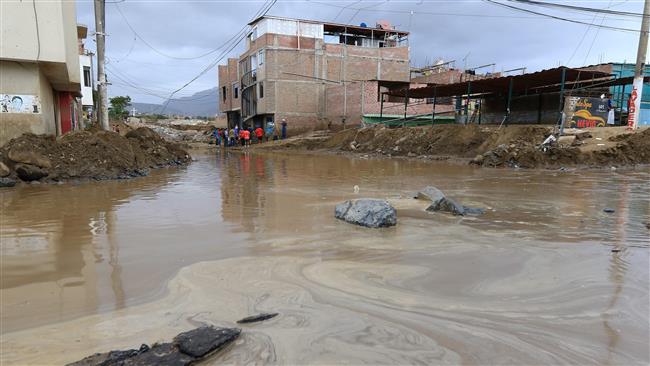 Peru's Air Force has mobilized its planes to airlift thousands of citizens from flood-ravaged areas as the death toll from the natural tragedy rises.
The air force has been airlifting people from the northwestern city of Piura where a river burst its banks, threatening further devastation.
So far at least 75 have been killed in the flooding, 263 have sustained injuries, 20 are missing and some 630,000 have been displaced, according to the latest official report.
According to officials, some 7,000 residents have been transported in the last five days. Over 1,000 more are still waiting to be lifted to safety. However, the flights have been met by long queues of residences seeking to escape the deadly floods.
Foreigners have reported that they are often left behind by the air force. About half of Peru has been declared in emergency to expedite resources to the hardest hit areas, mostly in the north where rainfall has broken records in several districts due to the El Nino weather phenomena.
Widespread damage to roads and railways has slowed aid delivery. Many of the affected areas have little or no communication available due to power outages caused by the extreme weather.
At least eight hospitals have been destroyed by flooding and 16 others are uninhabitable, creating a dangerous situation for those injured during the recent historic flooding.
A warming of the ocean waters off the coast of Peru may be linked to the unusually heavy rainfall over recent weeks.
Peru is bracing itself for another month of flooding and President Pedro Pablo Kuczynski said he was considering appointing a "reconstruction czar" to help coordinate rebuilding efforts.