Europe
Middle East
Petition collects signatures to 'expel Tony Blair from Labour Party'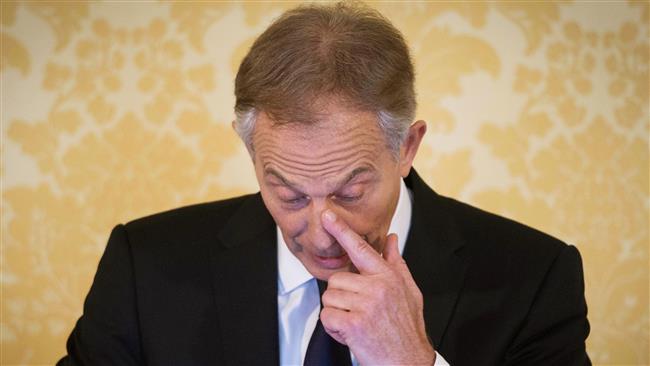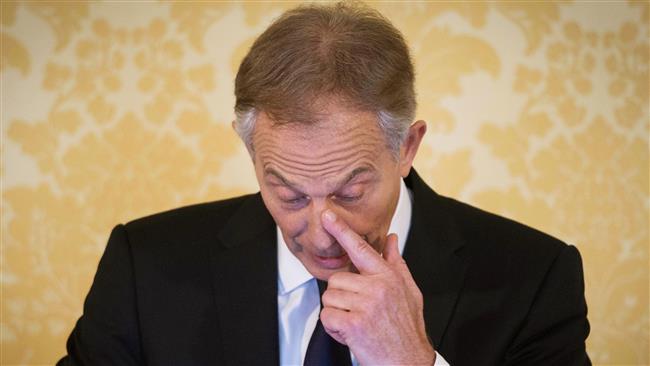 A petition calling for former British prime minister Tony Blair to be expelled from the Labour Party is receiving a flurry of signatures following the publication of a damning report on Britain's role in the 2003 US-led invasion of Iraq.
The Chilcot Inquiry released its long-delayed 2.6 million-word report on Wednesday, offering a scathing critique of the UK government's involvement, under Blair, in and after the invasion of Iraq.
The report concluded that military action was "not a last resort" and that the UK chose to go to war before the peaceful options had been exhausted. It also revealed that the war was unleashed on the basis of "flawed" intelligence.
Blair defended his decision to join the war, insisting it was taken "out of good motives" and that he believed the world was a better place now that former Iraqi dictator Saddam Hussein had been removed.
The former Labour leader also insisted that he did not mislead the public over the decision to go to war.
As calls for retribution grow, a petition entitled "Expel Tony Blair from the Labour Party" has generated support among the public.
The petition argues that Blair is "working against the interests of the Labour Party." Though not a direct reaction to the Chilcot report, the petition has gained momentum after its publication.
The petition is yet to reach the 100,000 signatures, the benchmark that would force parliament to consider a debate.
The current Labour leader, Jeremy Corbyn, has accused his predecessor of misleading MPs over the rationale for the invasion of Iraq.
Addressing MPs in the House of Commons on Wednesday, he said those who decided to launch the war "must face up to the consequences of their actions," although he did not name any individual.
Corbyn, who did not vote for the war, called the invasion "an act of military aggression launched on a false pretext," which "fueled and spread terrorism."
Several other petitions, launched in the wake of the Chilcot report, include a parliamentary one entitled "Enact a law making deception and lying by politicians a criminal offence." Other appeals call for Blair to be arrested and prosecuted for "war crimes."
The UK committed nearly 120,000 military personnel to the Iraq war. Of those, 179 were killed in combat.
This is while the invasion and its subsequent occupation claimed the lives of more than one million Iraqis. The war plunged the country into chaos and gave rise to many extremist groups like Daesh (ISIL).