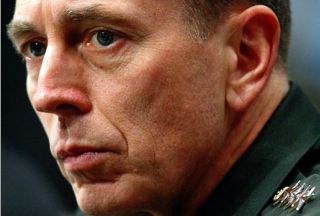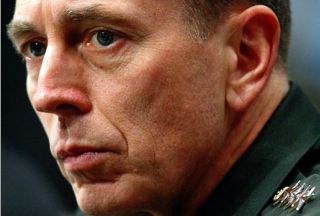 The new US and NATO commander in Afghanistan General David Petraeus has called for unity between the civilian and military efforts in the Afghan war.
Petraeus told a gathering at the US Embassy in Kabul on Saturday that cooperation between the military and civilian sides "is not optional," BBC reported.
"This is an effort in which we must achieve unity of effort and common purpose. Civilian and military, Afghan and international, we are part of one team with one mission," Gen Petraeus said.
It was the first public appearance of Petraeus since he arrived in the Afghan capital on Friday.
Gen Petraeus has taken over from the dismissed US General Stanley McChrystal, who was sacked after he mocked top US officials and disparaged the level of cooperation between US civilian and military leaders in interviews printed in an American magazine.
Meanwhile, Petraeus said Thursday in Brussels that there will be no change in the application of the rules of engagement in the US led war.
An Iranian envoy said Friday that Petraeus pursues a strategy that will destabilize the Middle East region.
"Petraeus pursues a certain strategy that will create crisis in the [Middle East] region and will further complicate the issues," Iran's Ambassador to Afghanistan Fada-Hossein Maleki said.
Maleki noted that the former top US commander in Afghanistan, Gen. Stanley McChrystal, had major differences with the White House officials.
"McChrystal believed that it is possible to use a combination of political and military initiatives in Afghanistan, but some White House hardliners disregarded the idea," Fars news agency quoted the Iranian envoy as saying.
The rising foreign casualties have sparked anger among the public in the countries allied with the US in Afghanistan.
In addition to the foreign troops' casualties, thousands of civilians have also lost their lives either in US-led raids or in the Taliban-led militancy across the violence-wracked country.
According to official figures, more than 2,500 civilians were killed in NATO operations last year, undermining support for the presence of US-led forces in the country.