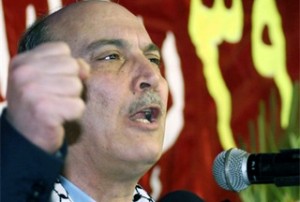 Maher Al-Taher, a member of the Political Bureau of the Popular Front for the Liberation of Palestine on Friday called the Egyptian officials to stop the construction of iron wall along its border with the Gaza Strip.
In an interview with al-Alam TV network, Maher al-Taher called for Arab moves to break blockade of Gaza.
"We call on Egypt to help declining Palestinian nation's sufferings through any move," Taher added.
"If Arab states take necessary political will; they could help stop the blockade of the Gaza Strip," He said.
Maher also called on the Arab nations to hold demonstration and protest against the Gaza blockade and conduct serious and effective moves in this regard.