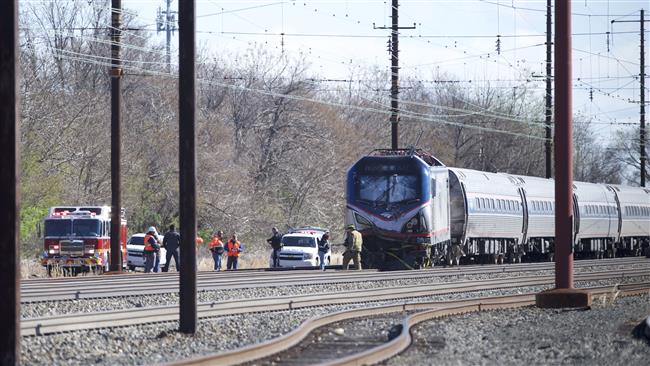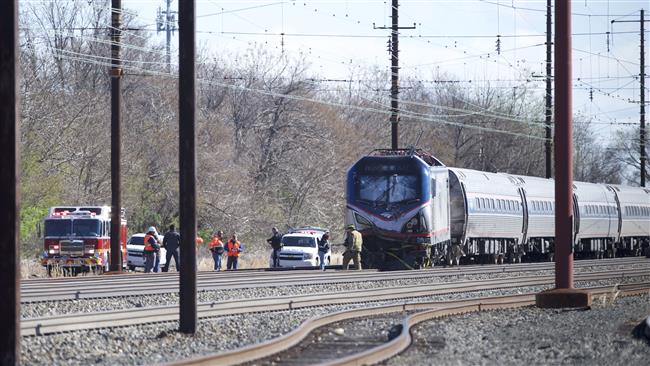 A train crash in the US State of Pennsylvania has claimed at least two lives and left dozens of casualties.
The train derailed on Sunday smashing into construction equipment on the railroad south of Philadelphia.
Passengers said a fire erupted in the chaotic aftermath.
The Amtrack train, traveling from New York to Savannah, Georgia on a busy rail corridor of the US northeast, struck a backhoe.
The fatalities were railroad construction workers, media reports said.
The front windows of the train, which was carrying nearly 350 passengers and crew, were smashed in the incident, which took place in the town of Chester shortly before 8:00 a.m. (1200 GMT).
Reports say at least 35 people received hospital treatment for "non-life-threatening" injuries.
Amtrak did not immediately provide details of the two dead.
The company said in a statement that the train struck a backhoe that was on the track, derailing the lead engine.
Officials from the National Transportation Safety Board were en route to the scene to launch an investigation.
Train services along a 30-mile (50-kilometer) stretch from Philadelphia south to Wilmington, Delaware was suspended, said Amtrak officials.