Asia-Pacific
Philippine army captures Daesh command center in Marawi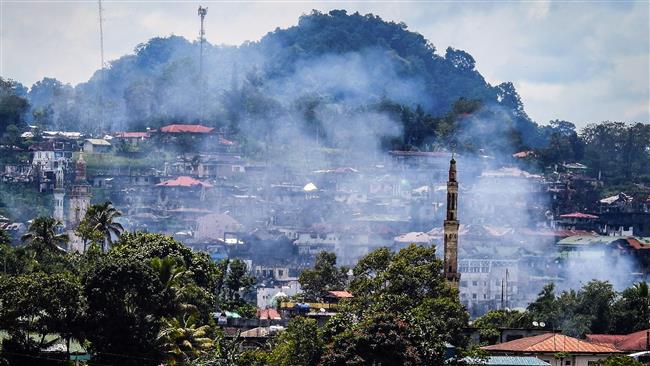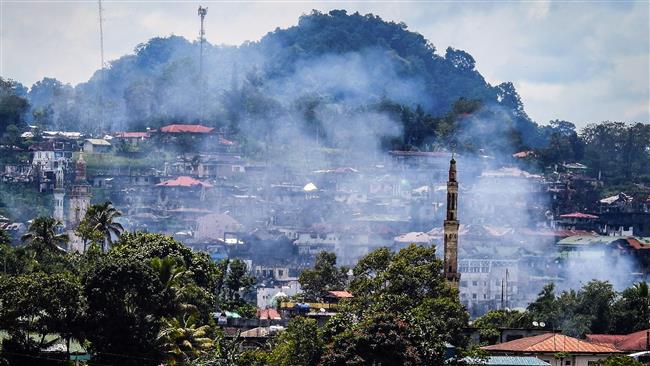 Military forces in the Philippines have captured the command center of the Takfiri Daesh militants in a southern city that the terrorists have occupied for nearly four months.
The military chief of the city of Marawi, which Daesh terrorists took over in May, said on Sunday that forces had captured the militants' command center after a fierce battle and were currently engaged in a mopping-up operation.
"This enormous (military) gain further weakened the terrorist group by denying them their erstwhile command and control hub," military chief General Eduardo Ano said in a statement.
"As follow-up and clearing operations continue, we expect the enemy to yield more previously occupied positions, but not without a fight," he said. "We are ready for that."
Hundreds of armed extremists launched an offensive in Marawi on May 23. Philippine President Rodrigo Duterte has deployed thousands of troops and imposed martial law across the southern third of the country to deal with the crisis. The military is conducting both a ground and an aerial operation to free the city.
More than 800 militants, government troops, and civilians have since been killed in ongoing airstrikes and streets battles, which have destroyed large parts of the once-bustling city and forced thousands of local residents to flee their homes.
The Duterte government is concerned that Daesh, which has sustained heavy losses fighting the governments of Iraq and Syria in the Middle East, is looking to establish a Southeast Asian base in the Philippines.