Asia-Pacific
Pakistan
Palestine
Phones of Pakistani officials hacked by Israeli spyware: Guardian
An Israeli spyware company has reportedly targeted smart phones of at least two dozen senior Pakistani officials earlier this year, amid speculations that Tel Aviv has been playing a role in an escalation of conflict between nuclear-armed rivals, India and Pakistan.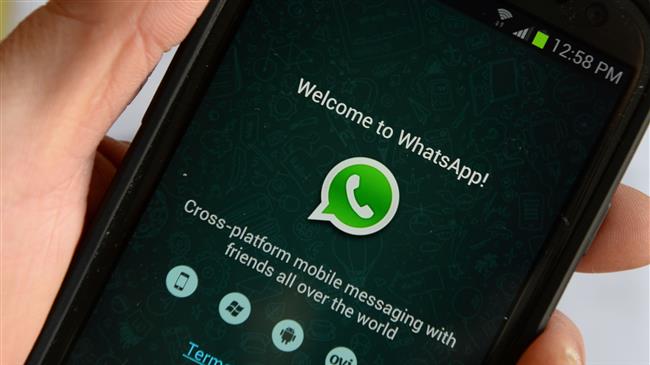 Citing sources familiar with the matter, the Guardian reported Thursday that an Israeli technology firm — NSO Group — hacked mobile phones of Pakistani officials, including top military and intelligence officials.
The technology, according to the report, is said to have taken advantage of a security vulnerability in the WhatsApp messaging application.
The report did not specify who wanted to target the Pakistani officials, though it said that the details "are likely to fuel speculation that India could have been using NSO technology for domestic and international surveillance."
Pakistan has not confirmed the report, but the government of Prime Minister Imran Khan, "is taking steps to address the matter," said the report.
Khan's top adviser on digital issues, Arslan Khalid, said that the government was working on developing an alternative to WhatsApp to be used for sensitive government data and other classified information.
Israel playing major role in India-Pakistan conflict: UK AnalystA senior UK analyst believes Israel's fingerprints are all over India's escalating conflict with Pakistan.
Pakistan's Ministry of Information Technology advised officials to stop sharing classified information through the messaging application, according to local media.
The hack had apparently occurred as India and Pakistan engaged in an escalation of conflict in mid-February, when an attack, claimed by a Pakistan-based militant group, Jaish-e-Mohammad (JeM), killed more than 40 Indian troops in Kashmir.
That led to an aerial clash between the arch foes, prompting Pakistan to shut its airspace for months to all aircraft traveling to and from India, forcing airlines to take longer routes.
Reports at the time suggested that Tel Aviv's warming relations with New Delhi had contributed to intensifying tensions between India and Pakistan.
Relations between India and Israel have developed since the election of Prime Minister Narendra Modi in 2014. New Delhi is Tel Aviv's largest purchaser of arms, with acquisitions amounting to $1 billion per year.