Syria
Photo- Half a Million Syrians in Tartous Reject Foreign Interference in Syria, Voice Support to Reform and Stability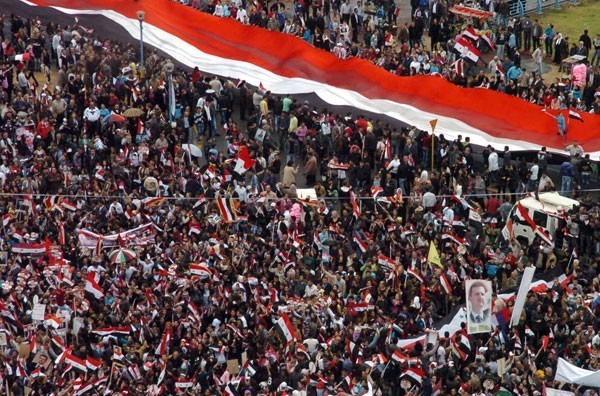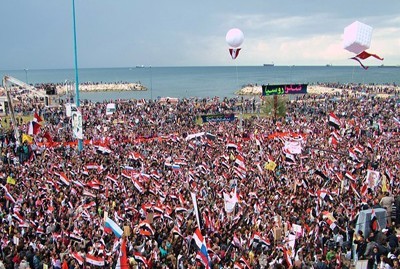 More than half a million Syrian citizens from Tartous and its countryside gathered on the Coastal Corniche in a mass rally to express their support to the comprehensive reform process led by President Bashar al-Assad.
The rainfall and the sound of waves crashing into the shore accompanied the national slogans and songs chanted by the participants in honor of the Syrian army who safeguards the homeland's dignity and security.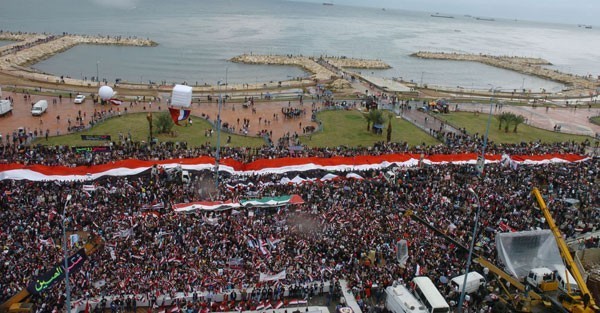 The participants expressed rejection of foreign interference in Syria's internal affairs, thanking Russia, China and the friendly countries for their stances in support of Syria at the international forums.
The crowds greeted the Syrian army members for their sacrifices for the sake of preserving Syria's safety and security, stressing that the Syrian people adore freedom and reject injustice and they will always be.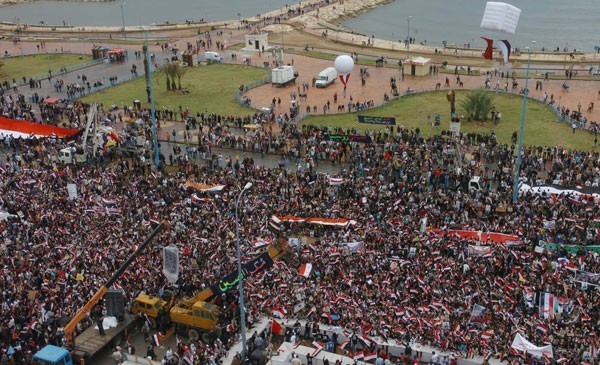 Professor Bassam Abu Abdullah and journalist Hanaa al-Saleh said that Syria will always remain free and united, adding that the youth national initiatives stress their belonging and belief in that freedom and democracy mean the participation of all spectrums of the Syrian society.
Representative of the Syrian community in Italy Oudai Ramadan said that the community members came to swear the oath of loyalty to the homeland side by side with their people and families.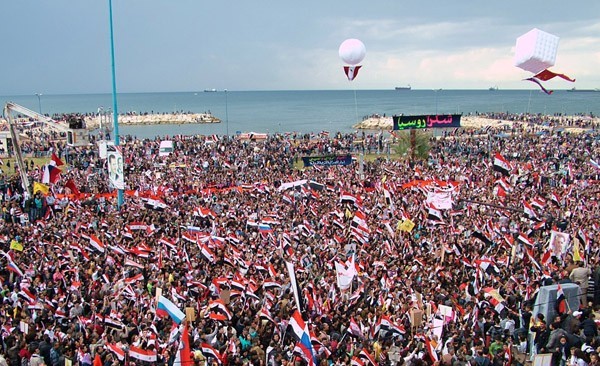 For their part, Samar al-Hajj and Faysal Abdel Sater from Lebanon said that the Syrian people will defeat the conspiracy due to their rallying around their leadership and their commitment to the national unity.
They stressed the Lebanese people's standing by the Syrians in the face of the conspiracy to put an end to the criminal acts committed by US-backed armed terrorist groups that target people, deplete intellectual resources and outlaw the shedding of the Syrian blood.
The participants voiced support to the national unity and the reform process led by President Bashar al-Assad, expressing confidence in the Syrian leadership's ability to overcome the crisis.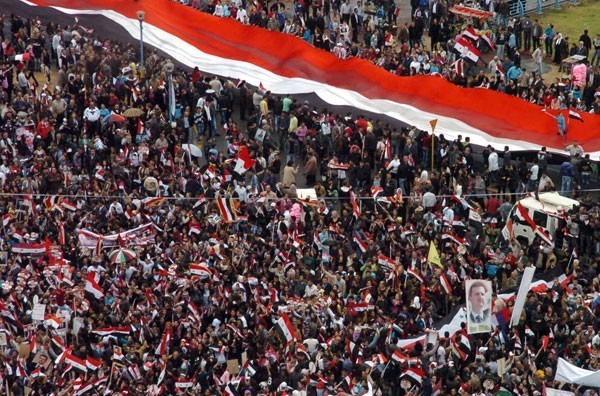 Milad Qara and Samer Hadid, two Syrian expatriates in the US , said that they are here with a 65-member delegation that came to Syria earlier, visited different Syrian provinces and participated in the mass rallies. They added that they are in Tartous to join the crowds participating in this activity and express support to the reform program, calling upon the instigative channels to stop distorting facts and fabricating news about Syria.
Over the past two weeks, the governorates of Damascus, Lattakia, Sweida, Deir Ezzor, Raqqa, Hasaka and al-Salamiya city in Hama witnessed mass rallies with the participation of millions of Syrian citizens to stress that Syria will remain strong and steadfast in the face of conspiracy due to the unity of its people.