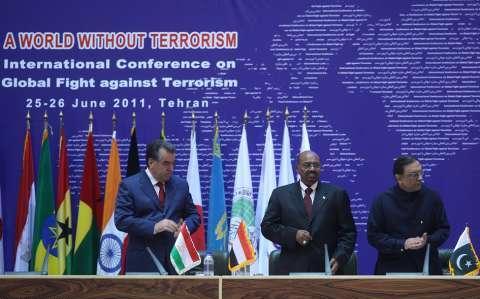 Over 350 domestic and foreign reporters and photojournalists will cover the International Conference on Global Fight against Terrorism which is to be held within hours in Tehran on Saturday.
Several presidents, prime ministers, foreign ministers and the ministers in charge of terrorism as well as related experts from 60 world countries attend the two-day event which is to be covered with reporters from 10 countries.
Strong readiness of Iran neighbors to attend the Tehran conference with high level delegations is an indication of the countries' concern over the terrorism phenomenon.
Iraq, Pakistan, Afghanistan and Tajikistan presidents and several ministers are taking part in the meeting.