Palestine
Photos- Gazans hold funeral for victims of Israel's tunnel attack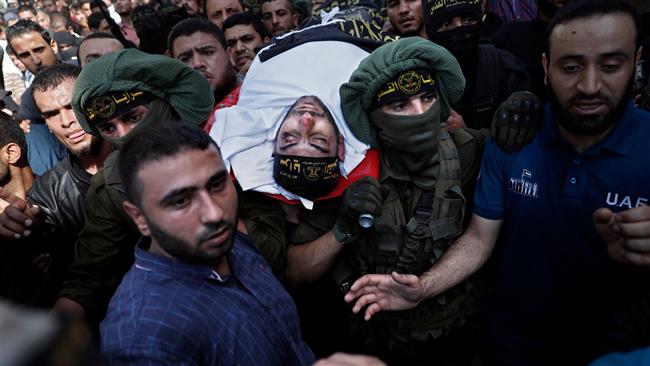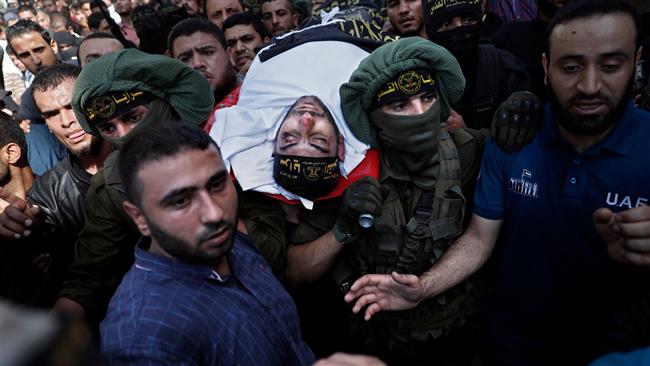 See pictures of a funeral which was held in the Gaza Strip for the Palestinians who were killed when Israeli forces destroyed a lifeline tunnel.
The funeral was held on Tuesday in the Bureij refugee camp in central Gaza, one day after seven people died after Israeli forces blew up a lifeline tunnel in the southern part of the besieged Gaza Strip.
The tunnel, which was still under construction, reportedly belonged to Hamas resistance movement and infiltrated into the heart of the occupied Palestinian territories.
Among the victims were two senior commanders of al-Quds Brigades, which is the military wing of the Palestinian Islamic Jihad movement.
The Gaza Strip has been under an Israeli siege since June 2007. Since then, the Israeli regime has launched three devastating wars on the coastal strip.
The latest military offensive against the territory in 2014, left nearly 2,200 Palestinians dead, including 577 children, over 11,100 others wounded and thousands of homes destroyed.
The blockade has caused a decline in the standards of living as well as unprecedented levels of unemployment and unrelenting poverty.
The Israeli regime denies about 1.8 million people in Gaza their basic rights, such as freedom of movement, jobs with proper wages as well as adequate healthcare and education.