Iran
Leaders of Ummah
Middle East
Others
Qasem Suleimani
Resistance Axis
PHOTOS: Home city remembers Gen. Soleimani two years after US assassination
Thousands of people mark the second anniversary of the martyrdom of Lieutenant General Qassem Soleimani in his home city of Kerman, which has also come to host the top Iranian anti-terror commander's burial place.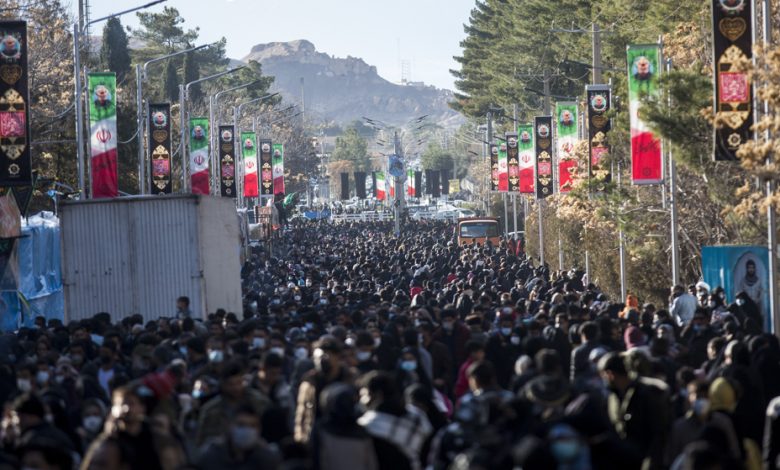 The Monday ceremony saw mourners reach Kerman's Golzar-e Shohada, where the "Commander of Hearts" was laid to rest in January 2020 after being assassinated in a US drone attack that had targeted his convoy in the Iraqi capital Baghdad.
The population started chanting "Death to America" and "Death to Israel" slogans at 01:30 local time, the exact time, when the atrocity—that the US perpetrated in cahoots with the Israeli regime—took place that year.
The following are pictures of the monumental ceremony: