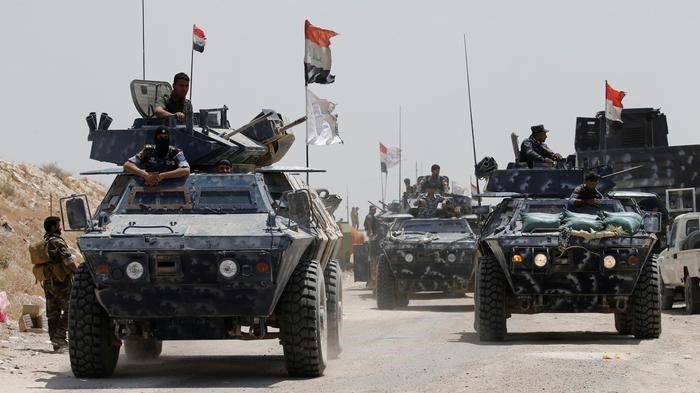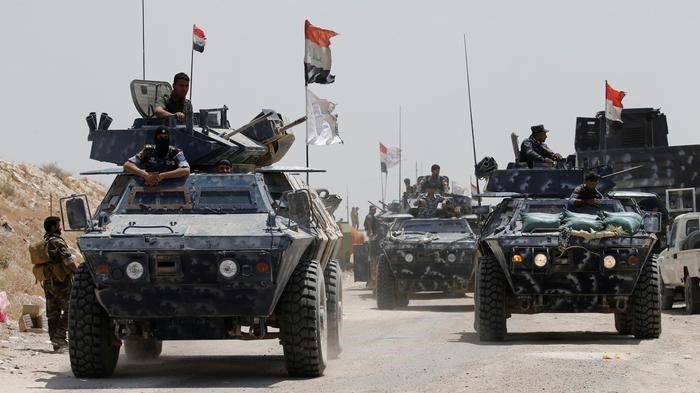 Iraqi forces move into the northwestern outskirts of Falluja in an attempt to recapture the city from Islamic State militants and targeted ISIS group positions in the Fallujah, saying they were continuing to push into the city, having secured its outskirts.
A video released by the Popular Mobilization Forces, a pro-Iraqi government militia also known as Al-Hashd Al-Shaabi, shows militia and Iraqi government troops firing at ISIS positions as smoke rises in the sky.
Latest Iraqi Airstrikes Hit fighting positions, a weapons cache and a tunnel system. Fallujah is one of the last ISIS strongholds in Iraq. The militants also hold Mosul, the second largest city.
The Iraqi forces had been able to destroy trenches and earthworks created by Islamic State militants and had advanced close to the outskirts of Fallujah.
More than 50,000 people are believed to be still inside Fallujah, and the U.N. estimated that 20,000 of them are children, warning that they face a dire humanitarian situation in addition to the risk of forced recruitment by the extremists.
Iraqi Prime Minister Haider al-Abadi on Wednesday visited the army's Falluja operation command east of the city after delaying its assault due to fears for the safety of civilians.