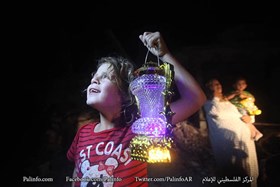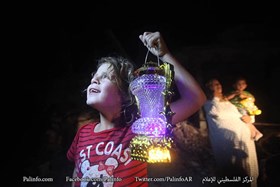 The children in Gaza have never given up in spite of their bitter and hard lives, they waited for Ramadan to declare their high hopes and aspirations in face of the destruction that surrounds them from everywhere.
With the advent of the holy month of Ramadan, Gaza children lit their lanterns to shed a glimmer of light in their houses which were destroyed by the Israeli bombs and missiles during the last Israeli war on Gaza in summer 2014.
The PIC camera was there to depict how Gaza children celebrate the advent of the holy fasting month of Ramadan.