Saudi Arabia
Yemen
Photos- Saudi tank and 2 trucks crew burns to death after direct hit by Houthi missile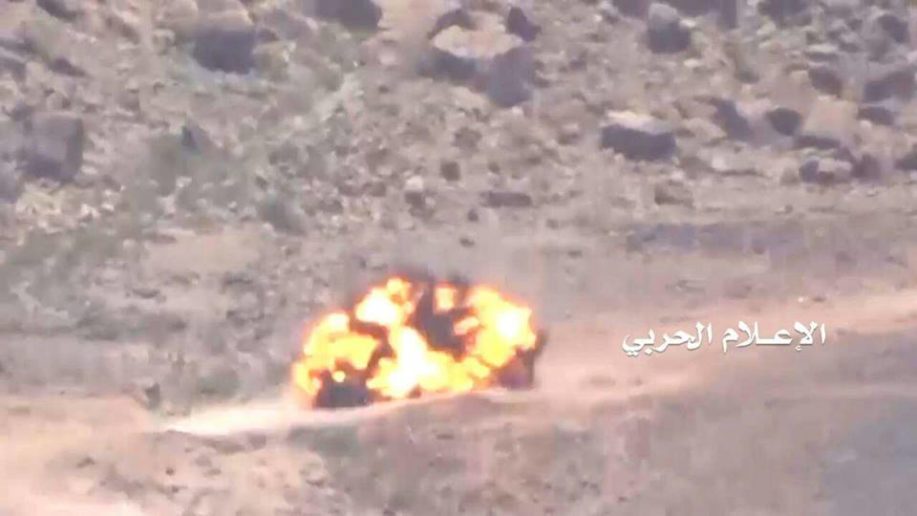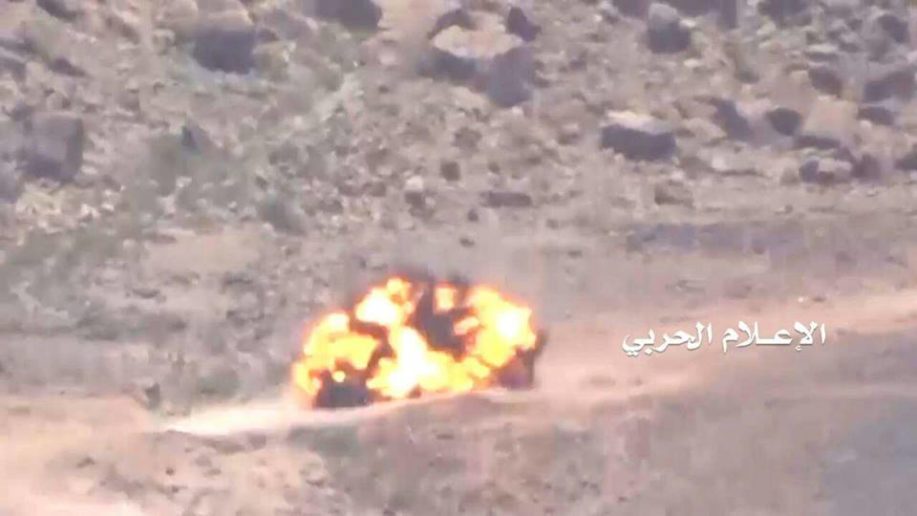 Three of the Saudi Army's military vehicles were knocked out by Yemeni insurgents on Wednesday after the warring parties battled it out at a military outpost in Najran governorate not far from the border with Yemen.
A string of images released by the Sanaa-based Yemeni government showed Houthi combattants firing anti-tank missiles at the Royal Saudi Land Forces (KSA), resulting in the destruction of a tank and two pickup trucks:
No survivors were reported following the attack.
The Houthis, represented by the Popular Committees, Republican Guard and tribal fighters, are active inside three of Saudi Arabia's southern provinces, constantly harrasing army bases and checkpoints in retalition over the Gulf Kingdom's ongoing military intervention in Yemen.