Palestine
PHOTOS: Zionist regime slaughters 7 Palestinians Before Bombarding The Gaza Strip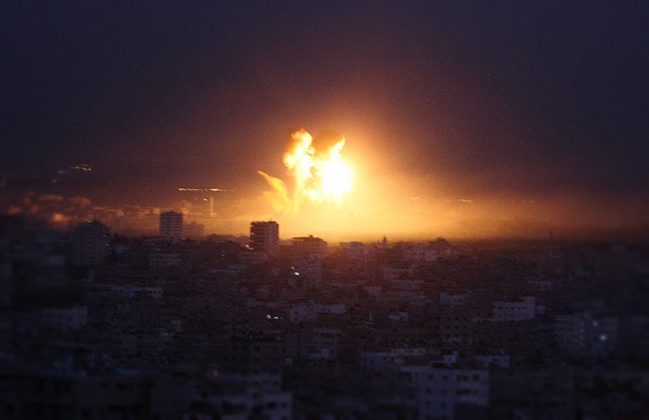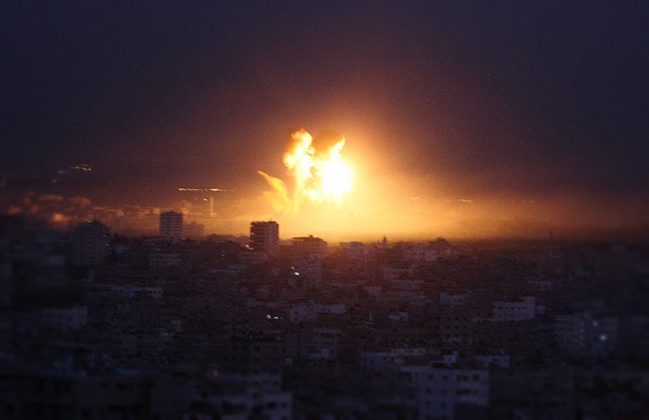 Zionist Regime forces martyrs seven Palestinians yesterday, before launching a brutal round of airstrikes throughout the Gaza Strip.
Zionist Snipers killed 6 unarmed demonstrators in Gaza yesterday, according to the 'Gaza Health Ministry'. In addition to this, the 'Palestinian Ministry of Health' reported the murder of a 33 year old man, identified as Othman Ladadwa, from the village of Mazara Al-Qiblya.
Following the Israeli violence, carried out against demonstrators in Gaza and the West Bank, Israel began to launch airstrikes against Gaza.
After hours of intensive low altitude flying, an Israeli Helicopter fired upon a site in Al-Buriej Refugee Camp. This unprovoked attack, the 'AL-Quds Brigades – the military wing of Gaza based Islamic Jihad – began to fire rockets into Israel, in response to their helicopter attack.
The situation is ongoing, following the firing of 30 rockets by Palestinian resistance and Israel's targeting of at least than 80 locations in Gaza (According to an Israeli Military press release).
The result of the Israeli airstrikes, has resulted in an unconfirmed number of injuries in Gaza, in addition to the damage of the 'Indonesian Hospital' in Sheik Za'id (Northern Gaza).
No destruction or injuries have been reported in Israel, however hospitals in Sderot, Ashkelon and elsewhere have treated patients who claim to have suffered panic attacks, from the loud noises.
Early in the morning (27/10/2018), the London based 'Al-Hayat' news-site, released a report, alleging that via Egypt, Hamas and Islamic Jihad had reached an understanding with Israel. Roughly an hour following this report, after a final air-raid conducted by the IAF (Israeli Air Force), both sides stopped firing.
Israel then launched a renewed round of airstrikes upon Gaza, in response Islamic Jihad allegedly fired one rocket into Israel. Israel then attacked with a 12 missile strike, conducted against a building located in downtown Gaza City, completely destroying the 4 story empty structure and damaging several homes surrounding it.