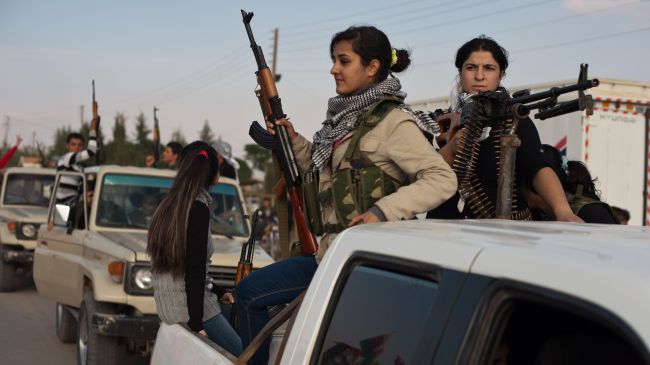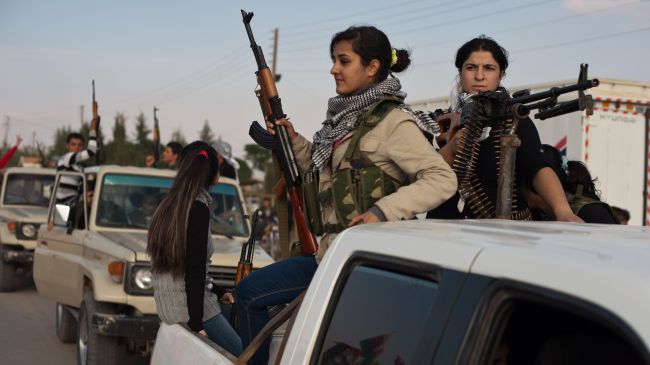 The Syrian branch of the Kurdistan Workers Party (PKK) is preparing to declare autonomy in the north of Syria, Turkish media say.
According to Turkish newspaper Turkiye, the militant group is set to announce the creation of Syria's autonomous Kurdistan region on July 19.
The report added that Nurettin Sofi, one of the commanders of PKK, has travelled to the north of Syria to carry out final preparations.
It added that the region will have an interim government and a constitution within three months after the announcement of autonomy.
According to the Turkish newspaper, the militant group will also set up "Kurdistan Peoples Assembly" during a six month period.
The report noted that the Kurdish militant group has not invited other parties in the region to play a role in the process.
The report came as the foreign-sponsored militancy in Syria has taken its toll on the lives of many people, including large numbers of Syrian soldiers and security personnel, since March 2011.
Western powers and their regional allies including the Israeli regime, Turkey, Saudi Arabia and Qatar are supporting the anti-Syria militant groups, including al-Qaeda-linked terrorists, to overthrow the Syrian government.