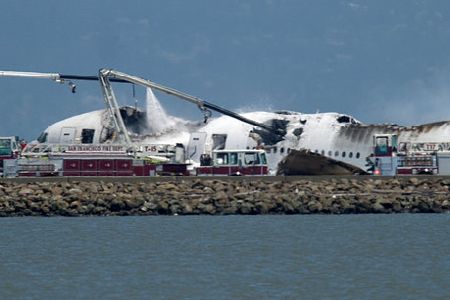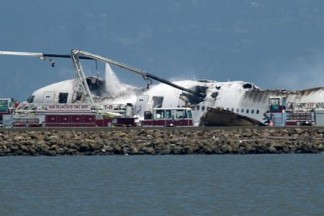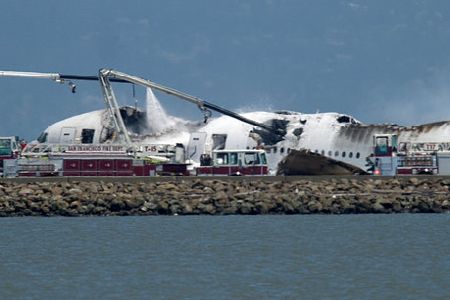 A passenger plane has crashed at the San Francisco International Airport (SFO), with no immediate report of casualties, according to U.S. aviation authorities.
The Boeing 777 aircraft crashed on Saturday as it was landing at the airport. The aircraft operated by the South Korean Asiana Airlines had taken off from Seoul.
A video clip posted to Youtube shows smoke coming from a silver-colored jet on the tarmac. Passengers could be seen jumping down the inflatable emergency slides. Thick clouds of black smoke were billowing from the aircraft.
The airport will be closed for the next couple of hours and planes will not be flying in or out, according to announcements.
Authorities have not reported details of the crash but there were reportedly 12 crew and at least 290 passengers on board.
Asiana is South Korea's second-largest airline and its Boeing 777 can carry as many as 300 passengers, according to the airline's website.