Europe
Police arrest 15 suspected terrorists in Bosnia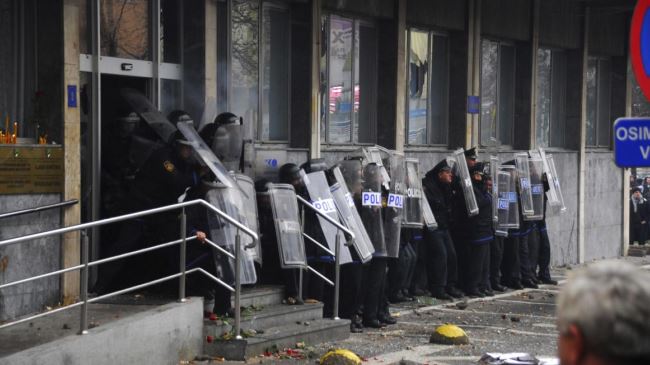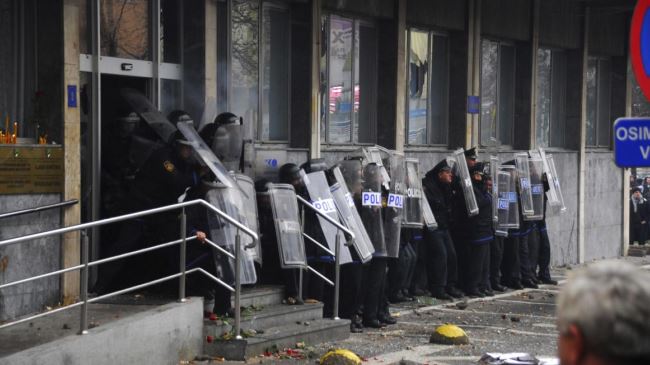 Police arrest 15 suspected terrorists in Bosnia
Bosnian police have detained at least 15 people on charges of financing terrorist activities and recruiting people for militant groups operating in Syria and Iraq.
The Bosnian state police agency said in a press release on Wednesday that the arrests were made in an operation targeting 17 locations across the capital Sarajevo and several other towns.
"The suspects are connected to financing, organizing and recruiting Bosnian citizens to depart for Syria and Iraq, and taking part in armed conflicts in Syria and Iraq, fighting on the side of radical terrorist groups and organizations," the press release said.
The detainees are suspected of having recruited, organized and financed the departure of Bosnian nationals to Syria or Iraq. Police say some of those arrested have been also charged with fighting alongside terrorist groups in the two Middle Eastern countries.
According to reports, the police seized weapons, ammunition and computer equipment during its operation.
Back in April, the Southeastern European country introduced jail terms of up to 10 years for its citizens convicted of fighting or recruiting fighters for conflicts abroad.
Officials estimate some 150 Bosnians have joined terrorist groups operating in Syria and Iraq, with 20 of them being killed there.
The development comes as some European countries have already said a great number of their nationals are involved in the militancy in Iraq and Syria.
The ISIL terrorists currently control parts of eastern Syria and Iraq's northern and western regions, where they have been committing heinous crimes in the captured areas, including the mass execution of civilians and Iraqi security forces.
This is while the Western governments have contributed to the rise of the ISIL terrorists by sponsoring the militants fighting against the government in Syria.