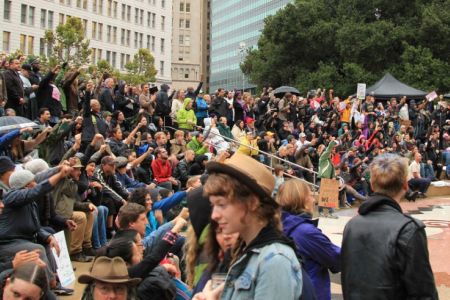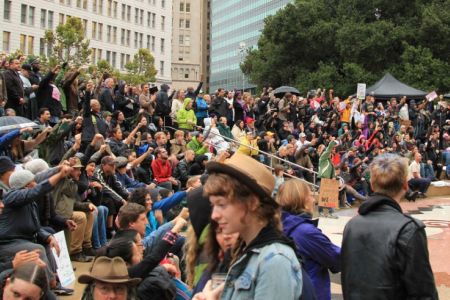 Riot police in California have arrested at least 85 "Occupy Oakland" protesters while clearing out their camp site in front of Oakland's City Hall.
Before arresting anti-corporate protesters, California riot police began clearing a plaza in front of Oakland's City Hall, where the demonstrators had been camping out for the past two weeks, The Associated Press reported.
Some 500 police officers tried to close down streets leading to the Oakland site and to dismantle the camp.
Nearly 150 tents had been set up on the location during the past two weeks, as protests inspired by anti-Wall Street protests spread across the country.
The Occupy Wall Street (OWS) protests over poverty, high unemployment and economic inequality spread from a single camp in New York City on September 17 to hundreds of cities across the US.
According to a recent poll, 32 percent of the American respondents support the 'Occupy' movement.
The OWS campaign was initiated when a group of people began rallying in New York's financial district to protest at the excessive influence of big corporations on the policy-making process in the United States.
The movement has now spread to major US cities and other countries, including Australia, Britain, Germany, Italy, Spain, Ireland, and Portugal.