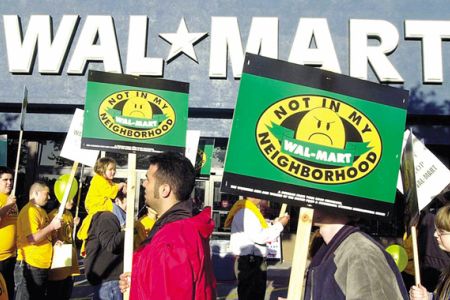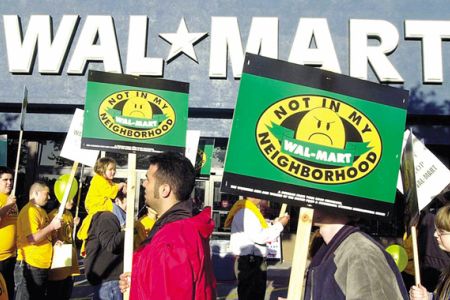 At least ten Occupy Wall Street protesters have been arrested in the US state of Oklahoma on the after-Thanksgiving shopping day known as Black Friday.
At least 10 Occupy Oklahoma City protesters were arrested Friday morning in a Wal-Mart supercenter in Del City, Oklahoma, while demonstrating against corporate greed, The Oklahoman reported.
A witness at the scene said the activists had entered the store and started shouting 'buy local' when police confronted them and "started tackling people from behind," taking protestors away in handcuffs.
Demonstrators had planned to occupy various retailers around the country on Black Friday, the day after Thanksgiving, in a focus on those who are struggling to make ends meet while banks and corporations make profit on the traditional beginning of the Yule purchasing frenzy.
"With its long history of mistreating workers and suppliers, its recent announcement of significant cutbacks on employee healthcare, and its obscene profits, Wal-Mart is a prime example of how the 99 percent are suffering at the hands of the 1 percent,, the Occupy Wall Street website states.
Wal-Mart, the world's largest corporation, reported profits of over USD 14 billion last year, while reducing company contributions to employee health savings accounts by 50 percent, and increasing healthcare premiums from 17 percent to more than 60 percent.
The supergiant store employs more than 2.1 million people; the average Wal-Mart worker makes USD 8.81 per hour, while the CEO makes USD 8990.00 per hour.
The Walton family (the largest shareholders of Wal-Mart stock and descendants of its founder) is the wealthiest family in the US with an estimated net worth of USD 92 billion – greater than the least wealthy 40 percent of Americans combined.