Iran
Police Chief: All Iranian Borders Sealed in One Year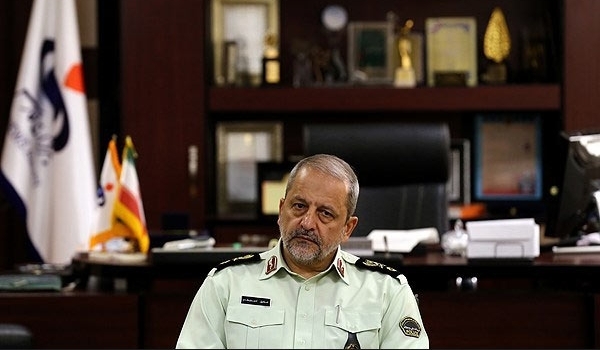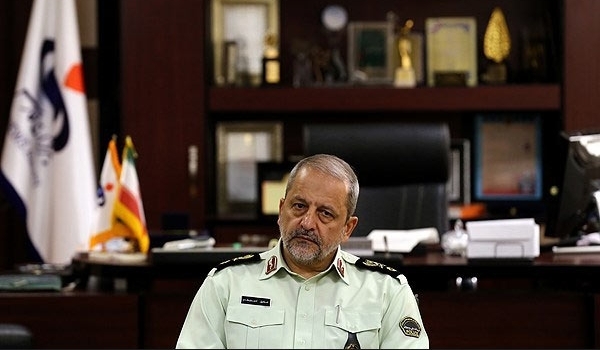 Iran's Police Chief Brigadier General Esmayeel Ahmadi Moqaddam announced that the country's borders will be fully sealed in 2015 to make any penetration of terrorists and drug traffickers impossible.
"Sealing border roads and deployment of border (guards) units in the remaining parts will be completed this year and if the parliament approves a good budget, the job will be accomplished in one year," Ahmadi Moqaddam told reporters in the Central city of Arak on Wednesday.
Noting that terrorist attacks on the country concentrate at border areas, he said, "Certainly, the accelerated sealing and deployment of the border units will decrease problems and terrorist actions."
He also said that the operations for tightening control over Iran's borders in the East started years ago and have gained a speeding momentum as a result of the efforts made by the engineering units of the Islamic Revolution Guards Corps (IRGC) and the Law Enforcement Police.
In 2011 Ahmadi Moqaddam had underlined Tehran's resolve to tighten control over the country's borders, and said the Iranian authorities will block the country's Eastern borders completely within the next three years.
"The Eastern borders of Iran have already been closed to the passage of animals and motor vehicles, yet there are still certain areas in Saravan (where 4 police officers were killed earlier this month by terrorists who had infiltrated from Pakistan) which should be blocked," Ahmadi Moghaddam told reporters at the time.
"Generally speaking, the Eastern borders of the country will be blocked even for passersby by the next three years," he added.
Iran is on a crossroad of international drug transit route linking the world drug hub, Afghanistan, to the Persian Gulf and European countries.
Iran spends billions of dollars and has lost thousands of its police troops in the war against traffickers and terrorists. The crackdown has cost Iran more than 700 million dollars over the past two years. Last year, Iran allocated millions to strengthen border security and block the entry of terrorists and drug traffickers into the country.
Strategies pursued by Tehran include digging canals, building barriers and installing barbed wire to seal its borders.